The History Of Florida Road Rangers
In 2000, the Florida Department of Transportation voted to create a free service to help stranded motorists across Florida. Since that time, Road Rangers have come to the assistance of more than 5 million motorists across Florida who were stranded for a variety of reasons ranging from running out of gas on the highways or controlling traffic after a crash. 
At its inception, Road Rangers focused on providing a management system for motor vehicle accidents in construction zones but has evolved since then to include general needs and emergency services across the state.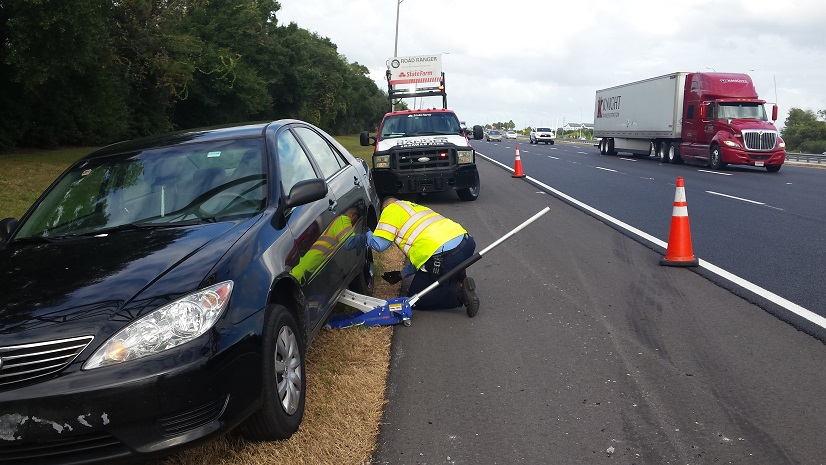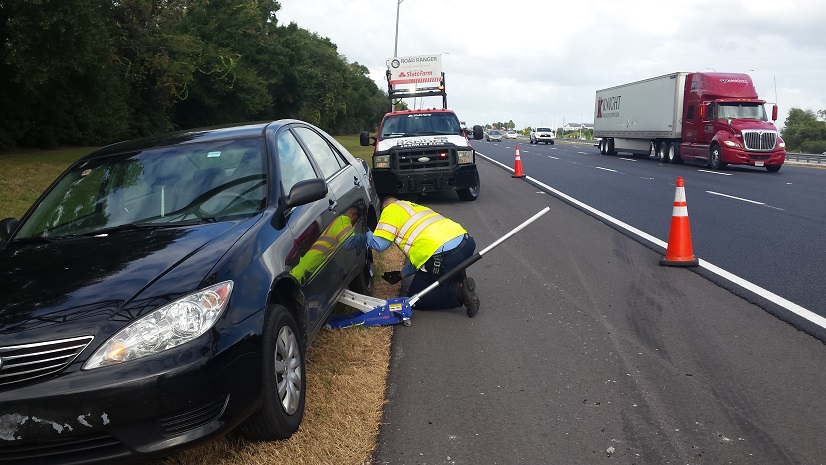 With the original mission of the Road Ranger program fulfilled, Florida policymakers saw the opportunity to reduce traffic and help stranded motorists in a variety of situations.
Since the introduction of Road Rangers, Florida roads have become safer and motorists are experiencing less traffic congestion. This means that tourists and Floridians can travel to their destinations safer and in less time. 
The Success Of Florida Road Rangers
Due to its success, the programs being offered by the Road Rangers continue to expand to address the needs of the general public. Today, they are working on assisting with all types of vehicle incidents, and they're not limited to only construction zones.
If needed, Road Rangers are readily available for private contracting, highway assistance, and continue to provide coverage in major construction zones across Florida highways.
The good thing is, the Road Rangers will always be free of charge as the department of transportation continues to support it.
As more tourists visit Florida and the population continues to rise, the chances of traffic disruption and personal harm on Florida highways and Interstates continues to increase.
The Florida Road Rangers are on the frontlines to help motorists reach their destinations safely when their vehicles break down on the side of the road.
To cover the entire state, the Road Ranger program is divided into seven separate districts. The Road Ranger districts were created based on geographic size, the amount of traffic, and tourist attractions.
Due to the amount of traffic and its popularity, the Florida Turnpike has its own district traveling through some of the districts.
The Florida Turnpike district operates on its own so motorists on the Florida Turnpike will receive priority assistance when stranded on this stretch of roadway.
During the period between 2015 – 2016, Road Rangers were involved in 349,223 events across the state. These events are when one or more Road Rangers arrive on-scene at a traffic incident.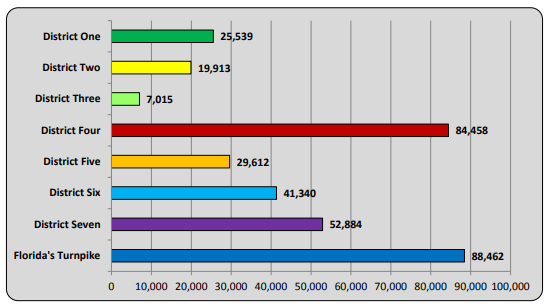 As seen in the diagram above, the majority of events occurred on Florida's Turnpike and District Four.
This is important to note because state planners can begin to look at what causes the increased traffic and other incidents across the state by analyzing the data and events that Road Rangers respond to. 
How Do Florida Road Rangers Help The Public?
Florida Road Rangers are known for keeping the area safe, and traffic under control.
They are qualified to handle temporary traffic control operations during emergency situations assist to stranded and lost motorists, clean the debris out the roadway, and ensure that everyone stays safe while on the road. 
The Department of Transportation found it necessary to come up with an organization of a dedicated program to keep the lanes clear, traffic smoothly, and assist both motorists and pedestrians.
A few of the ways that this professional team of roadside assistance helps include:
Supply maintenance-of-traffic (MOT) services Throughout Events
Help in Incident Management and reply to emergency situations
Clear debris out of travel lanes
Change flat tires
Jump-start vehicles also make minor fixes
Provide stranded drivers two free Regional calls
Monitor abandoned vehicles and inform FHP
Aside from that, they also have the responsibility of patrolling expressways in their respective coverage areas, monitor traffic conditions and report any new incidents happening on the road.
Road Rangers Keeping Public Roads Safe
Most Road Rangers specialize in first aid, and they are even trained to perform CPR. Likewise, it's also worth noting that the trucks being used by the Road Rangers have different make and model, but are easy to identify because they are all white and have the "Road Rangers" logo on them.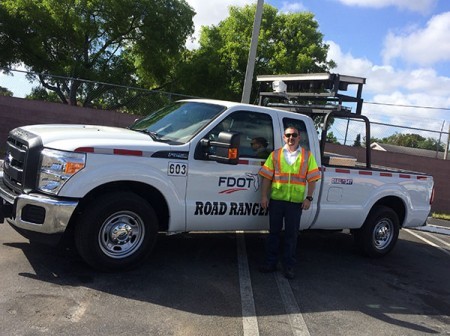 Road Rangers have a range of equipment on their trucks to help stranded motorists in almost any situation. Here are a few things that all Road Rangers carry on their trucks to help motorists: 
2-ton jack
Sand, for cleaning up fluid spills
Air compressors, for flat tires
Fundamental automotive fluids
Jumper wires
Cell telephones. Motorists will make two local calls at no cost.
Fire extinguishers
First aid kit
Flares
Flashing arrow plank. This advises motorists to change lanes. This enables
Rangers to communicate with other drivers in getting into a stranded car
Water to radiators
Traffic cones
Wood blocks. These aid in getting vehicles from muddy or sandy surfaces.
Tools, like wrenches, screwdrivers, and sockets. Some motorists have effect wrenches, powered by compressed air, which may facilitate elimination of wheel nuts for changing a tire.
Florida Road Rangers have been providing exceptional service for almost two decades now. For those who are in need of assistance, you can contact them by simply calling *347 hotline
If the needed repairs exceed the capabilities of a Road Ranger, they can push the vehicle to the nearest safest spot to ensure traffic flow and public safety. At that point, Florida Highway Patrol can contact a third-party towing or repair service.
If a third-party repair service is contacted, all services at that point will be at the owner's expense.
Keeping Florida's Roads And Motorists Safe
Breaking down on the side of the road is stressful for anyone. To improve the safety and wellbeing of the general public, Road Rangers provide professional assistance to motorists free of charge.
The mission of Road Rangers is to ensure the safety of motorists and efficiency of traffic flow. This service has already shown success in keeping drivers safe and helping to move traffic accidents away from the general public.
Let's keep an eye out as other states implement a roadway program like Road Rangers to ensure the safety and efficiency of travel!