Bicycle Lane Posts
As more and more cities create bike lanes along streets and roads, the best way to keep riders safe is to create protected bike lanes. Protected bike lanes use posts to create separation between cars and riders. The Traffic Safety Store offers several bike lane reboundable posts.
To place an order or request a proof, call 800 256-2277
Pexco City Post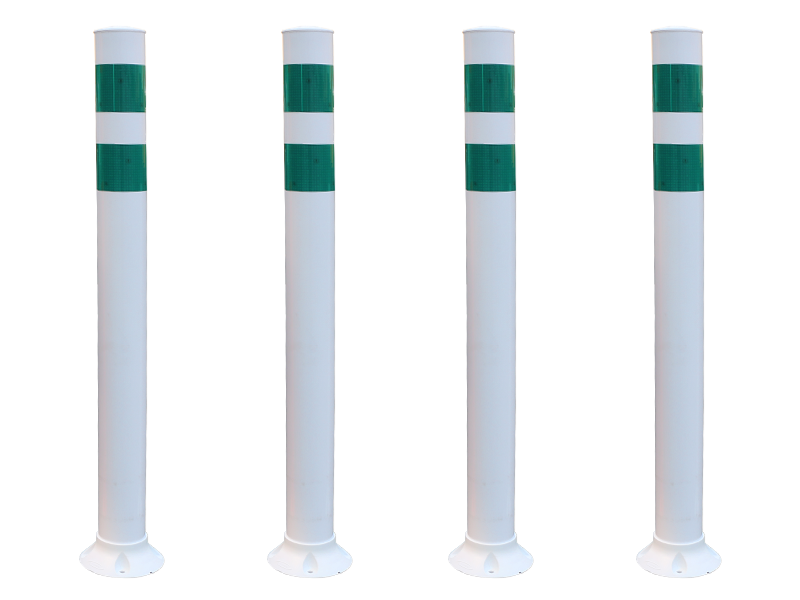 Pexco's polyurethane posts are tough, ensuring a long working life, and forgiving to cyclists due to their soft and pliable structure.
36″ tall and 3.25″ round post
White post with two green reflective collars
Highly visible day and night
Buy Pexco City Posts Here
Shur-Flex Surface Mount Delineators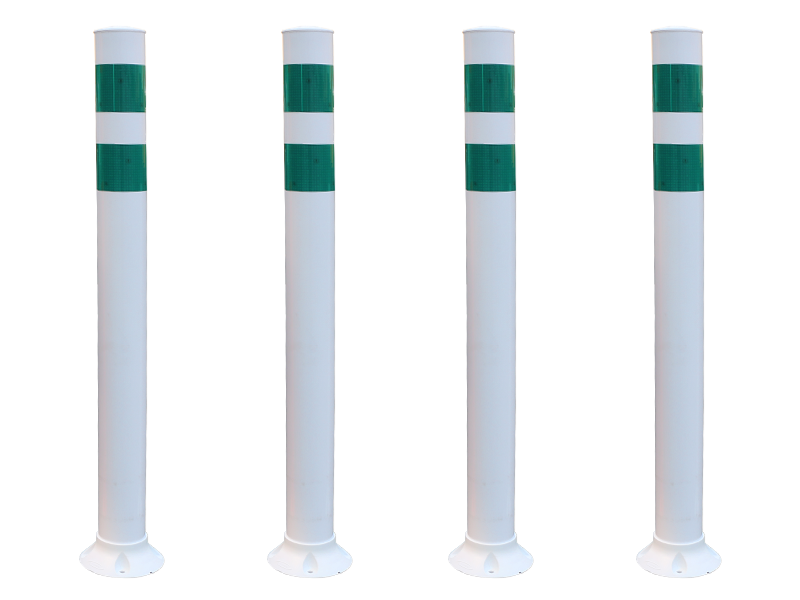 The Shur-Flex delineators are durable, easy to install and maintain, and long lasting.
36″ tall and 2.25″ round post
Two color choices available – green post with two white reflective collars or white post with two green reflective caollars
$57.95 each
Shop Shur-Flex Posts Here