Two years ago, on Halloween, a family from Tulsa, Oklahoma lost their young son before the sun came up.
Seven year-old Elijah Rivers left for the school bus that morning with his 12 year-old neighbor, a close family friend.
He was excited to show off the brand new costume he was wearing to his second grade class.
The driver who struck and killed Elijah never saw him, in part, because that costume was too dark.
---
Related Safety Stories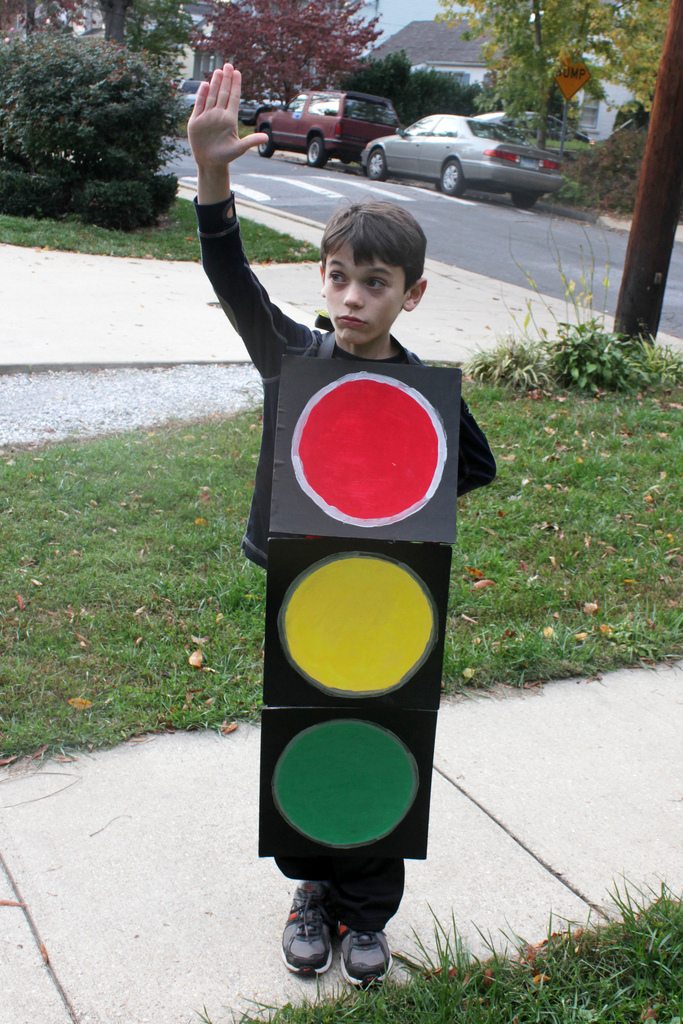 10 Tips for Car-Safe Trick-or-Treaters
"If your child is wearing a costume, take the time to make sure it's got reflective material on it,"
the police chief warned Tulsa parents shortly after the incident.
"You've got to give the driver a chance to see them."
Unfortunately, tragedies like the Rivers' happen all too often during this season. According to a study by State Farm, the likelihood a child will be killed by a moving vehicle more than doubles on Halloween.
The simple precautions we take as parents, caretakers and neighbors can help save lives. As the seasons change so do the dangers.
Shorter days mean more driving happens after sun down – a condition that increases the chance of collision. Drunk, distracted, and aggravated driving spikes too, particularly around the holidays. This season, please make sure your family enjoys the festivities safely.
*Image is not Elijah Rivers Image: Banjo Brown, Flickr Creative Commons
(Visited 311 times, 1 visits today)