Pedestrians and cyclists are much more likely to get hit by a car once the sun goes down. In fact, nearly a third of all pedestrian accidents occur in the three short hour between 8pm and 11pm.
The best way to guard against the increased risk, is by using high visibility gear and reflective safety markers. The following simple craft projects can help engage kids of all ages in night time safety practice.
1. Phosphatized bicycle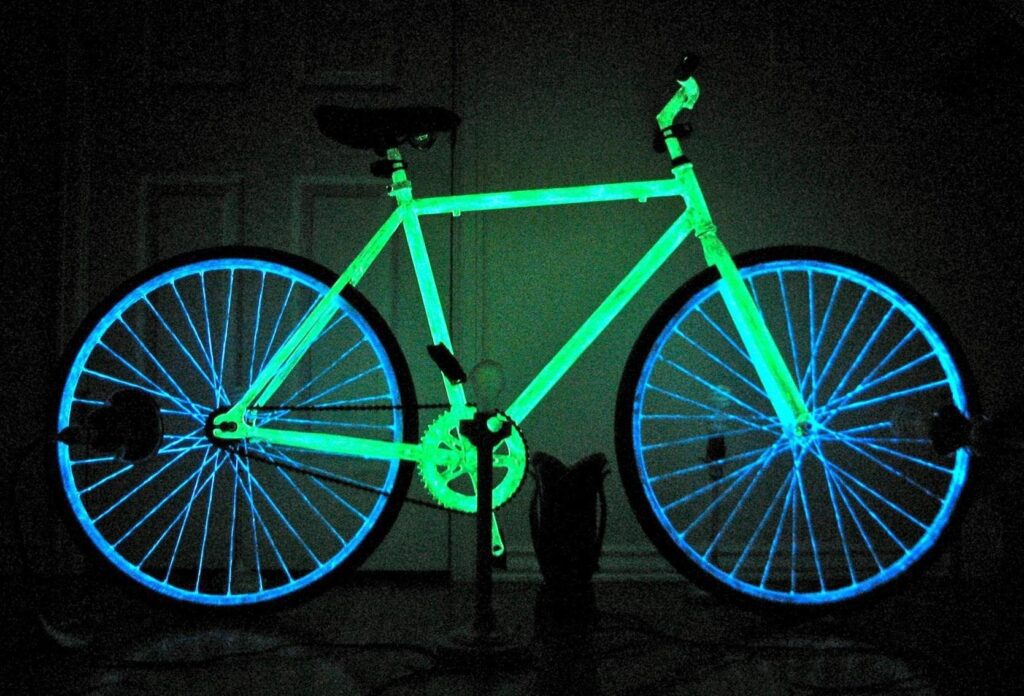 Image via Instructables
Paint individual bike parts with phosphoric paint. Bike parts are hollow so after you disassemble the bike, hang each piece individually with string before you paint it.  
Click for instructions.
2. Space shoes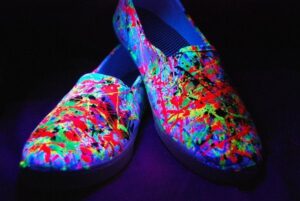 Image via CreativeMeInspiredYou.com
Space shoes are simple to make and ensure whoever wears them stands out. You can use inexpensive canvas shoes and  glow in the dark fabric paint.
Click here for instructions.
3. Illuminated traffic cones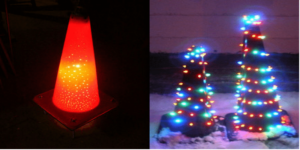 Images via Instructables
Here are two different versions of the outdoor cone lamp from
Instructables
: On the left is a lantern-style with an internal light source; on the right is a "Christmas tree cone" with string lights poking through. We recommend adapting these by using inexpensive
flow-molded cones
and battery-powered LED string lights instead of plug-ins. Place cones at the edge of your driveway of wherever there's a tripping hazard.
Instructions for Cone Lantern
and
Instructions for Cone Christmas Tree
.
4. Neon curb/hazard markers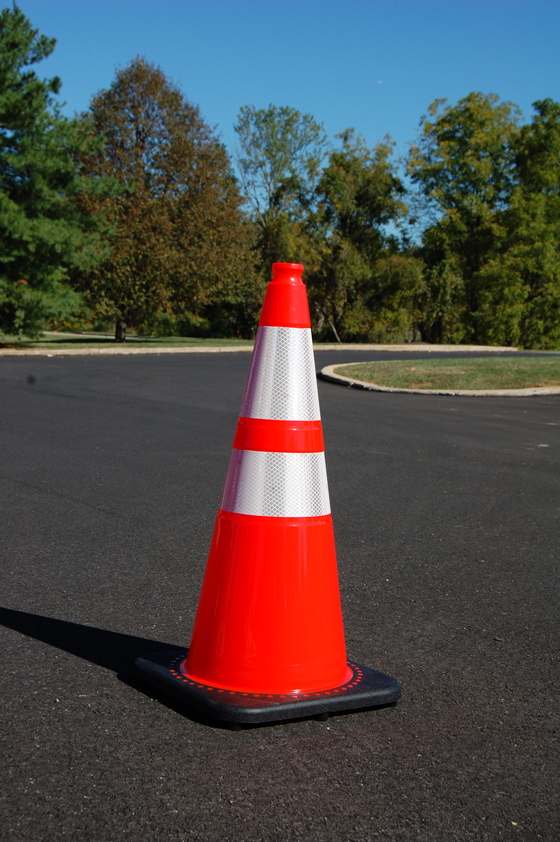 This is a much simpler, though temporary, version of the illuminated marker — adapted from the glow-in the dark bowling concept.  Put sand or pebbles in empty water bottles to weigh them down, then add a glow stick and fill it up with water. The bottle's amplified glow can be used to mark the curb's edge, outdoor stair cases, and other risk-prone spots.
5. LED Jewelry
This project is a little more complex, but doable, and will give you the chance to brush up on basic electronics. Here's one particularly fashionable example of how LED jewelry is made.
6. Homemade glow in the dark paint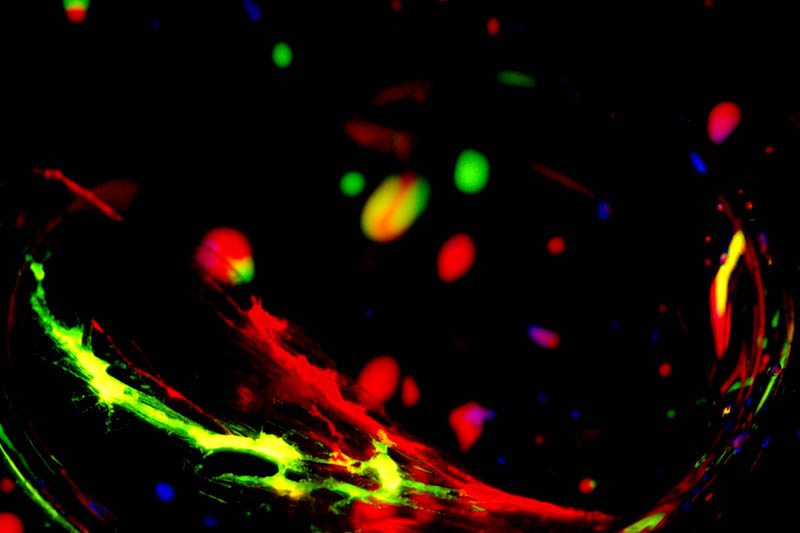 Image by Ahmed Riyazi Mohamed, Flickr Creative Commons
 With a few easy steps, you can make your own glow in the dark paint. You can paint wearables, outdoor objects, or even make an eye catching traffic signs for your front yard.
Click for instructions
.
7. Bottle lamp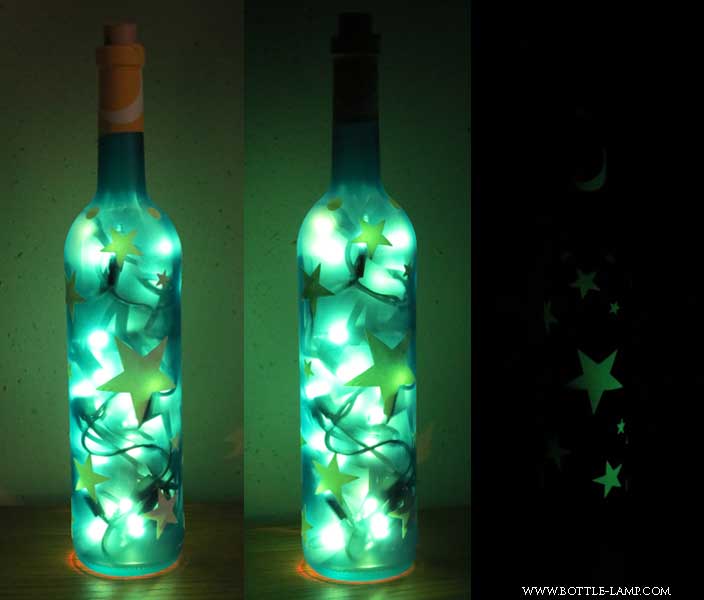 Image via Bottle-Lamp.com
Use an old wine bottle for a more permanent glow-marker. Adapt instructions by using battery-powered LED light string instead of plug-ins.
Click for instructions
.
8. Glow stick signs
Click for instructions.