U.S. drivers are putting in more miles for their daily commutes than ever before, and as more drivers travel on our public roads engineers are using a range of design strategies to reduce accidents and deaths.
Transportation experts have found that vehicle interaction at higher speeds and intersections are the leading causes of vehicle damage and fatalities. These factors are amplified by the fact that Americans are driving more miles and spending more time on the road each year.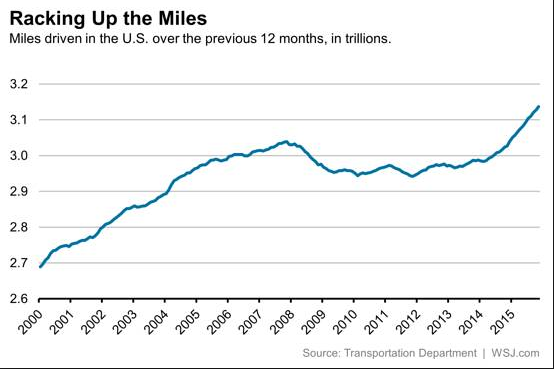 This is why traffic engineers focus on these critical areas of roadway design to reduce roadway incidents on U.S. roads. Many experts believe that deaths caused by road traffic are structural, and this means that they can be avoided by implementing the right mix of precautions.
As technology continues to advance, these solutions are becoming more cost-effective so government officials can implement roadway safety measures without having to take on high costs.
Let's take a look at some of the engineering strategies that roadway construction can use to make travel safer for drivers and pedestrians!
1. The Safety Edge
The Safety Edge is a simple engineering solution that can help save lives. This design strategy shapes the edge of the pavement with a 30-degree lip that prevents drivers from dropping off the road if they drift on the way.
The asphalt Safety Edge provides a durable and robust safety feature that allows drivers to re-enter the roadway safely even at higher speeds because it helps stabilize and redirect vehicles as they enter the roadway.
The goal of the Safety Edge is to ensure the safety of drivers if they drift while driving, and several states are working to standardize the design for all new paving and resurfacing projects.
2. Corridor Access Management
Many accidents and deaths occur at busy points in U.S. roadways, including intersections. Access management refers to different design strategies to control the entry and exit points along a road to prevent vehicle damage or death.
While not a direct engineering solution, access management can have a profound impact on how cars and people interact on different types of roads.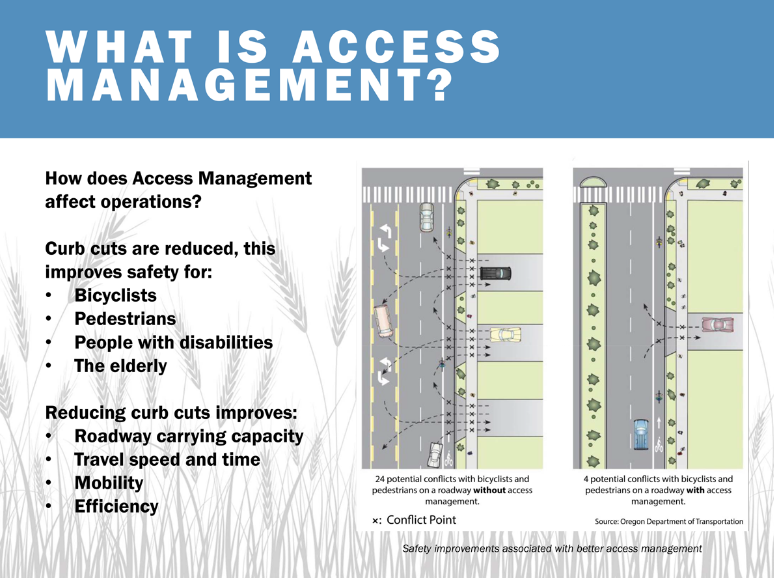 Engineers who implement careful access management can improve roadway safety for all vehicles while also promoting pedestrian safety and increased access for cyclists. Since there are many uncontrollable variables on the road like aggressive drivers and traffic, city planners can use access management in key areas of the road to reduce risks that can cause traffic accidents. 
3. Backplates With Retroreflective Borders
Electronic signals are a crucial part of maintaining a safe and efficient roadway, especially at intersections. One of the main issues that cause accidents and deaths at intersections is poor visibility of traffic signals. Instead of relying on Stop signs or other static signs, many traffic engineers will use stop lights to direct traffic. 
However, different environments can reduce the impact that traffic lights have on traffic management. Since traffic lights have black cases, they will blend into their background and can cause visual problems for drivers.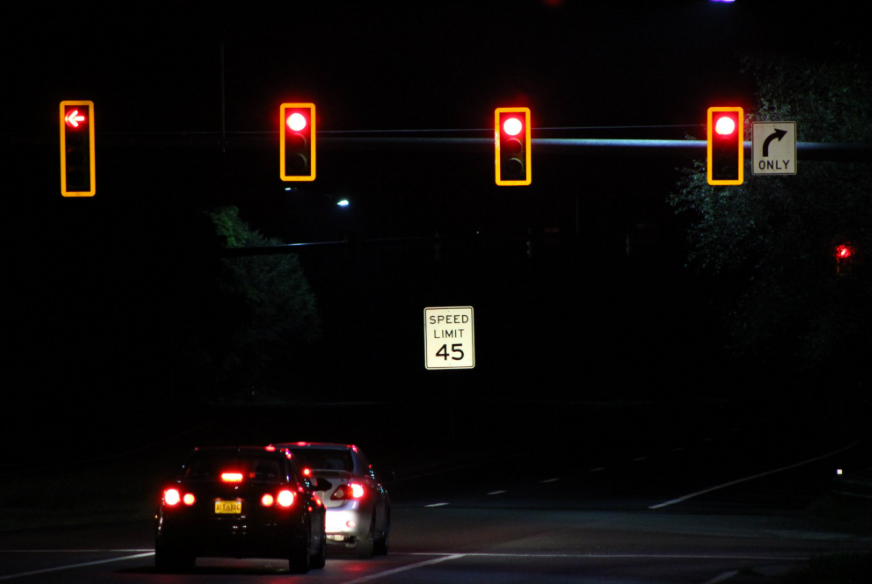 Adding backplates to traffic signals is a great way to improve the profile of messages because they create a clear contrast to background scenery. Instead of relying only on the light, engineers can apply backplates to traffic signals to help them stand out and get the attention of drivers. As a result, drivers and pedestrians will be able to react quicker and adapt to their surroundings without issues so everyone on the road can travel safer!
4. Enhanced Delineator and Friction For Horizontal Curve
Driving at night or in hazardous weather can cause accidents when driving on any roadway. Traffic safety engineers have seen safety improvements when adding delineation and increased pavement friction at strategic points depending on the severity of the curvature and speed limit in the area.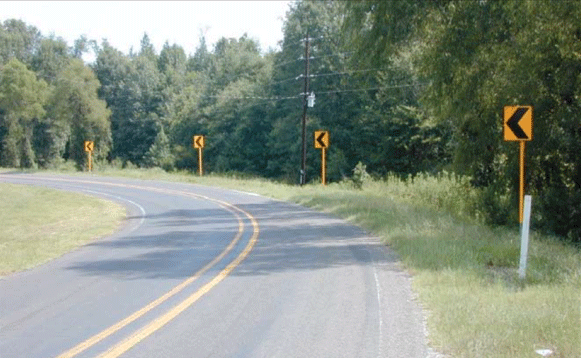 The goal of delineation treatments is to alert drivers about upcoming dangers, and high friction surfaces help keep vehicles on the road even in slippery or wet weather conditions.
Often times delineation treatments are placed on curves and tight turns to warn oncoming traffic about dangers in the road. There are specific situations that these tools must be used, and many cities implement traffic devices in areas with low visibility, a tight turn radius, or steep drop-offs near a hazardous turn. 
5. Medians and Pedestrian Islands
Pedestrians are often faced with safety issues when crossing the roadway, and these risks increase in roads with multiple lanes and heavy traffic. Pedestrian crashes account for almost 12% of all traffic fatalities, and many of these deaths are preventable with the right roadway engineering strategies.
Raised medians and pedestrian islands provide a way for pedestrian and cyclists to cross halfway through the road and then reevaluate oncoming traffic from the safety of the pedestrian island.
Instead of requiring pedestrians to risk their safety standing in the unprotected streets, many city planners are building raised medians and pedestrian islands to help cross the street safer. These roadways tools are often built near busy intersections, or popular destination with high foot traffic like stadiums. 
6. Pedestrian Hybrid Beacons
Intersections can often present the most harmful situations for pedestrians, as drivers of oncoming traffic. The hybrid pedestrian beacon is a specialized signal that has two red lights above a yellow light. These traffic lights are often paired with traditional traffic lights and pedestrian crosswalk signals, hybrid pedestrian beacons provide an extra level of safety to the road by notifying drivers that pedestrians are present. 
The red an yellow lights flash in sequence when a pedestrian pushes a button to cross the intersection. Once a motorist sees the flashing lights, oncoming traffic should yield to pedestrians, and this can improve pedestrian safety in the immediate area.
7. Road Diets
A Road Diet is a particular roadway design that offers several improvements when used on traditional four-lane undivided highways. A Road Diet is a low-cost and efficient way to enhance safety, mobility, and improves access for all types of vehicles on the road.
Four-lane undivided highways see a high frequency of crashes, and this can disrupt traffic patterns and pedestrian deaths. By altering a traditional four-lane road into a three-lane segment consisting of two lanes and a center two-way left-turn lane engineers can see up to a 47% reduction in crashes.
Transportation is a pillar of the American way of life, and as more people take to the roads each year city planners need to use different engineering strategies to make sure our public roads remain safe for everyone. 
There are a number of ways road construction can be improved for drivers and pedestrians alike. Concerned citizens can have a big impact on how their roads are designed, and we should all do our part to work with city managers and help improve the safety of our public roadways!
(Visited 28,981 times, 1 visits today)