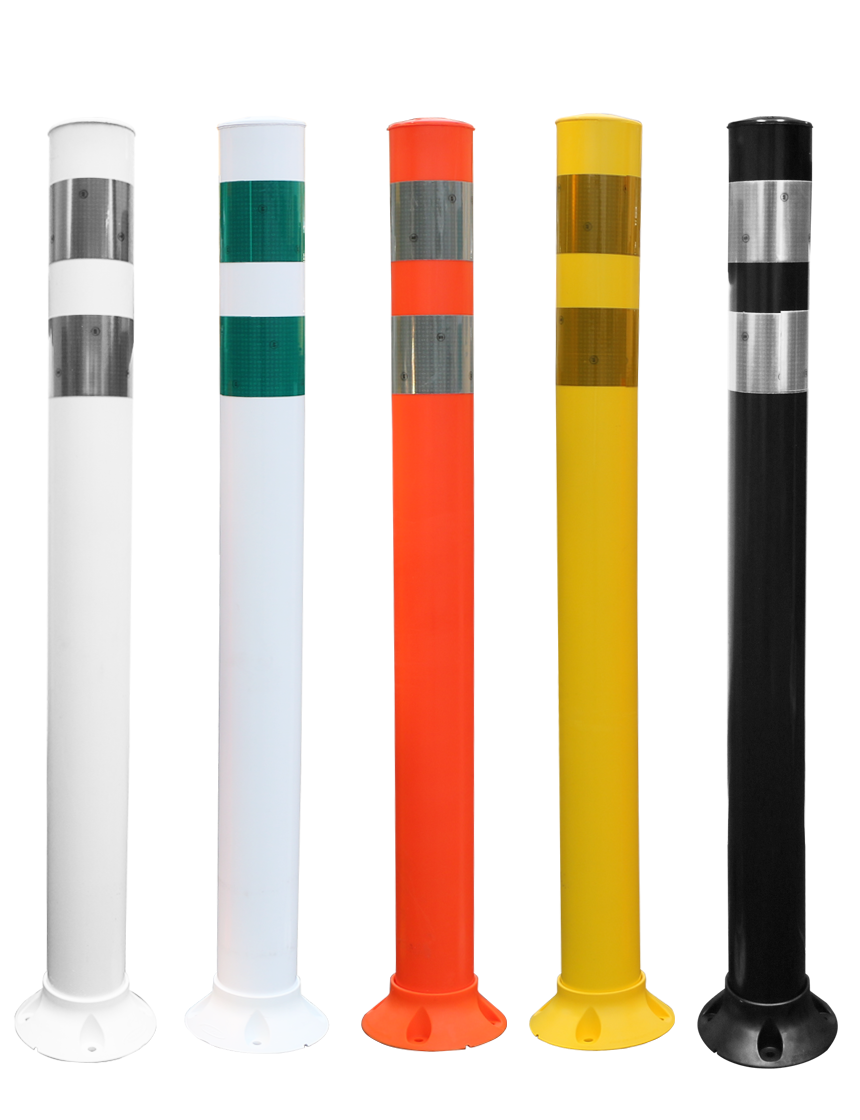 New Product Announcement!
The Pexco City Post is now available
Call us – 800 256-2277
Pexco's City Post is designed for heavy duty performance. The City Post remains flexible, even at extremely high and low temperatures, and returns to a full upright position even after 100 impacts at 70 mph.
Surface mount one piece construction
36″ tall, 3.25″ round post
Five color combinations – white tube with white reflective collars, white tube with green reflective collars, orange tube with white reflective collars, yellow tube with yellow reflective collars, and black tube with white reflective collars
Hilti coil fasteners included
$139.95 each
EN 12767 Passive Safety Certified, MASH-16 compliant, MUTCD compliant, NCHRP 350 – Category 1
Buy City Posts Here