Come Join Our Community!
Curious about the latest news in the transportation and construction industries? Want to discover the latest and greatest deals offered by The Traffic Safety Store? We have an engaging and rich community on different social media networks that are waiting for you!
Join us on YouTube, Facebook, Twitter, and other networks to find out what is happening with The Traffic Safety Store and beyond! Stay current on industry trends and get an inside look at what drives us to provide the best customer service in the industry. 
Feel free to take a look through our various social networks to learn, engage, and save today!
YouTube

Come join our community over on YouTube where you can find great videos about traffic safety equipment. We share everything from industry news on our blog, and we feature entertaining content on our YouTube video that you will be sure to love.
The purpose of our YouTube page is to create a fun, engaging and informative community. We share stories, tips, and have a good time with informational videos to help you learn more about our products!
Our Traffic Safety Store YouTube channel is a great place to find updated information for our most popular products. We know that buying traffic safety equipment can be difficult and this is why we feature how-to videos.
Our team has been busy creating engaging and informative videos to help you find answers and make the right decision for your needs. Check out our videos to learn how to use our products once purchased and how to choose the best equipment for all of your needs!


---
ResellerRatings


In the world of online shopping, it can be challenging to know who you can trust before you buy. Instead of taking unnecessary risks, you can use third-party review sites to help guide your purchasing decisions before you choose a company to buy from.
You will find trusted reviews from real people so you can discover and compare the shopping experience of other customers just like you. We work hard to create a great experience, and our ResellerRatings page will help you get issues resolved and have your voice heard!
Our team does everything we can to provide the best service, fastest response, and lowest pricing for traffic safety equipment available. You can read the reviews of over 4,000 customers on our ResellerRatings page to see what makes us the industry leader.

---
Facebook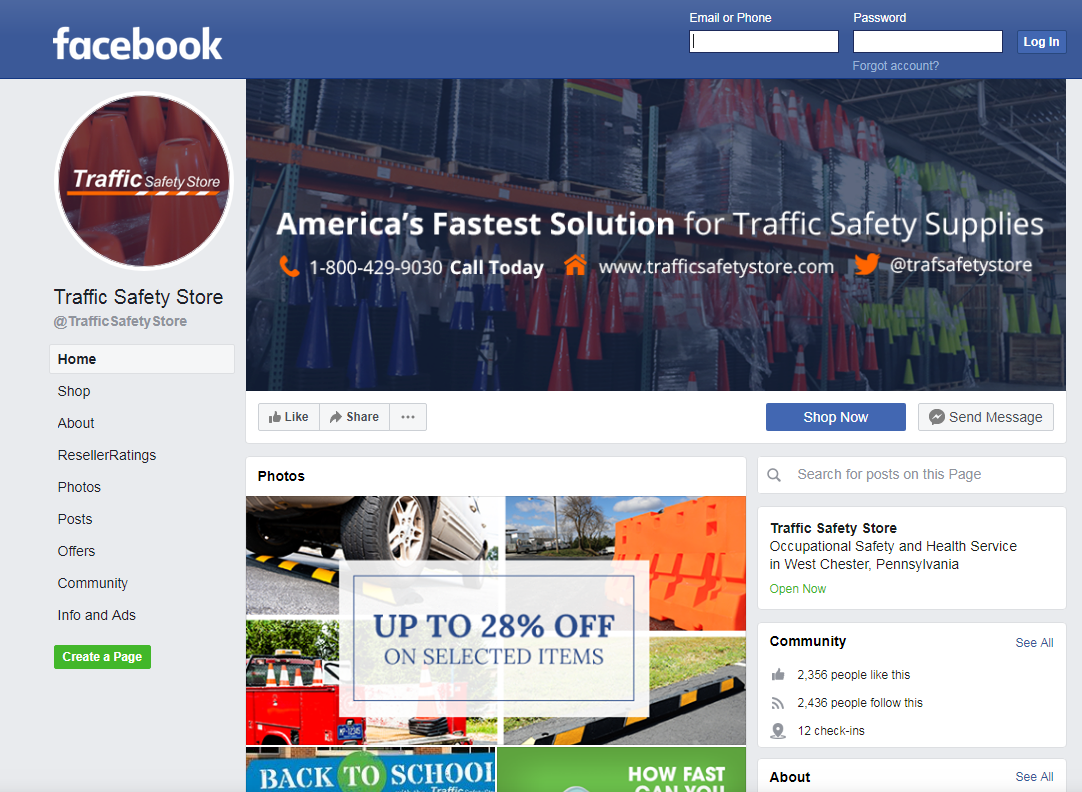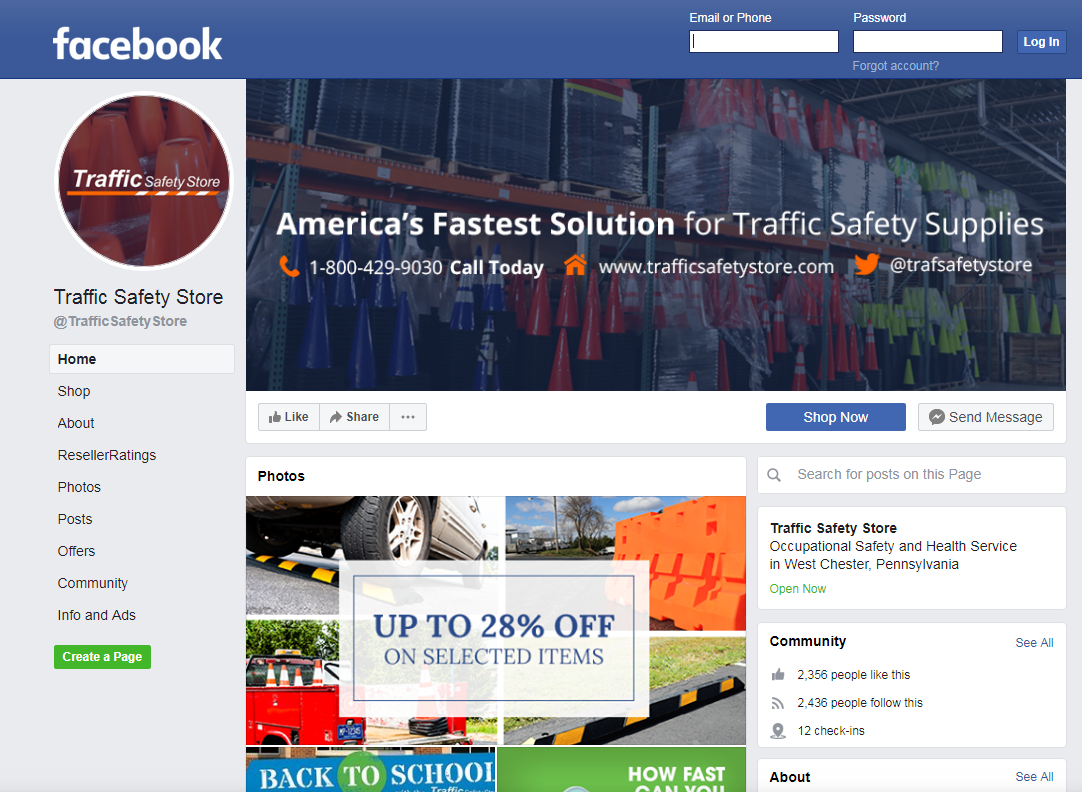 Facebook is a great place to connect with friends and family, but did you know it is also a great place to learn more about exclusive deals from our online store? Our Facebook page is a curated news feed with the most recent industry news, latest promotions, and access to our engaged occupational health community members.
Our support team is active on the Facebook page, and you can contact our team right from the page with any questions or concerns about your order. We also frequently publish blog posts from our blog to keep you updated on the latest news, topics, and information that you need to know to perform your job better.
Along with the benefits listed above, you will also find the latest pictures and videos about our products and services. This is a powerful way for you to stay updated on everything going on in our company and receive notifications about the latest offers from The Traffic Safety Store!


---
Twitter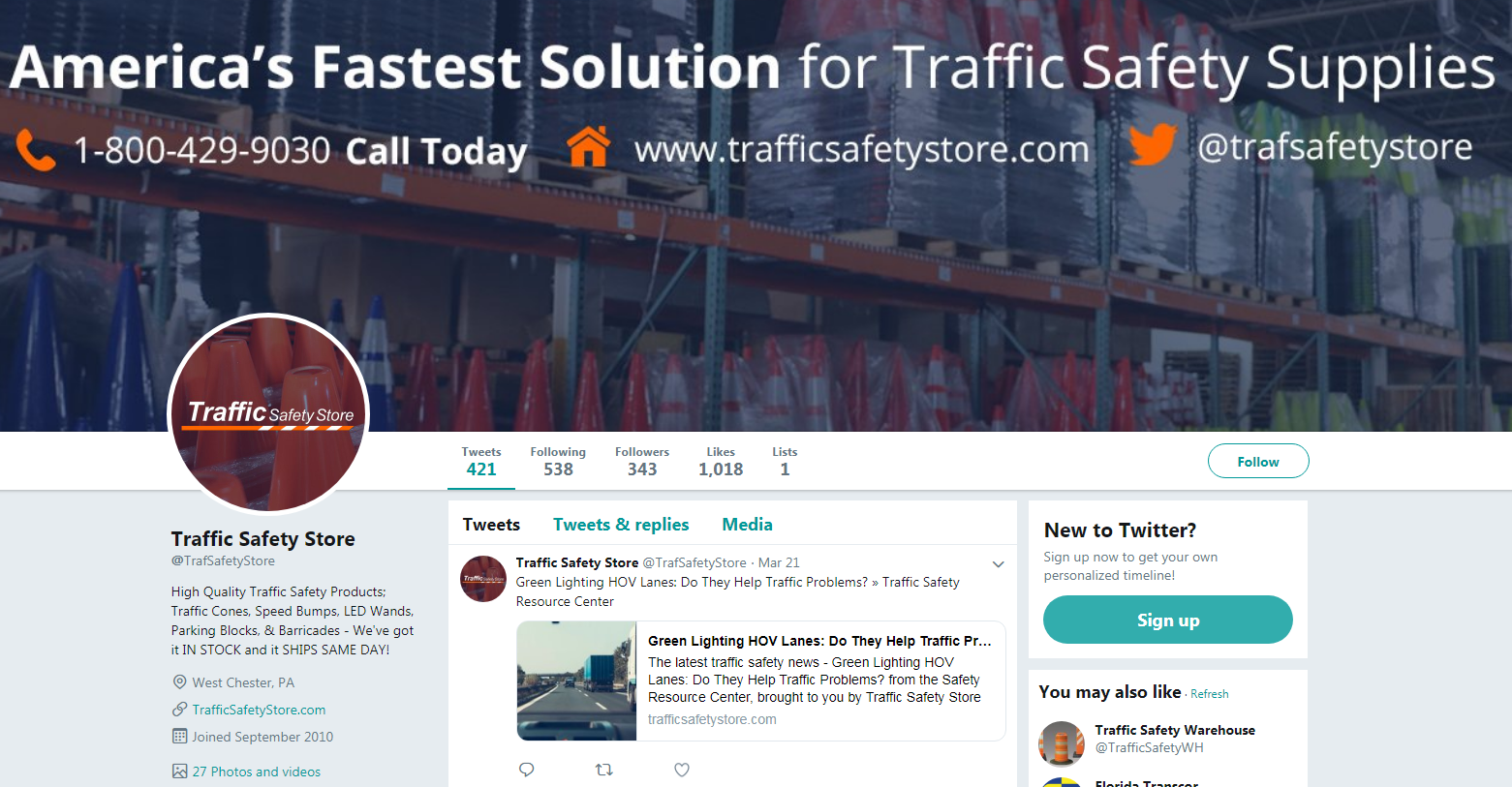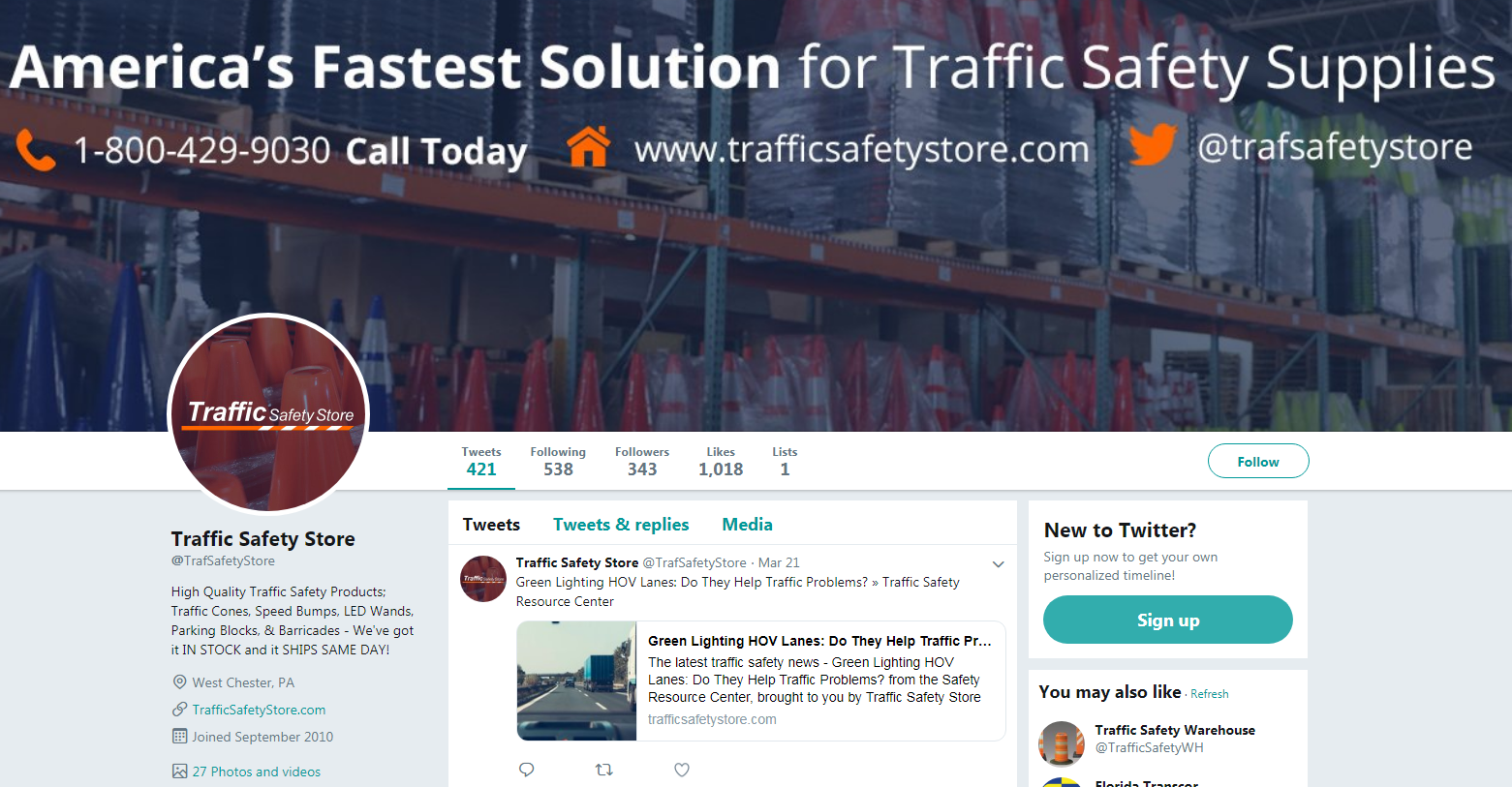 We love communicating with our audience, and this is why we connect with professionals on our Twitter page. Our twitter account is continuously updated with the latest industry news, and we love to engage with our customers for questions and updates about their order.
You have direct access to our team through Twitter, and you can enjoy many other benefits by following our Twitter account like:
Keep up with the latest industry trends
Read educational blog content from around the web
Get instant updates about our products and promotions
We have earned the reputation for having the best customer service in the industry, and we use Twitter as a way to see what customers are saying about us in real-time. This helps us react to customers quickly and help you resolve questions or comments as soon as possible.


---
Wikipedia


We work with many large companies just like yours, and our customers expect us to keep the highest level of reliability and credibility in the industry. Our team engages with the broader community in many ways and one way we help ensure that you find the information you need about our company through our official Wikipedia page.
Wikipedia is a great place to learn more about the history of different traffic safety equipment, and start when you research the perfect products for your company. Traffic Safety Store is a respected leader in the industry, and we engage with our community to help our neighbors and local businesses grow, and this is reflected in our Wikipedia page!
We keep our Wikipedia page updated to keep you informed on the history and current status of our company, and we use the Wikipedia page to link to other pages on Wikipedia that is relevant to the industry.