Featured Product of the Week
Heavy Duty Rubber Speed Humps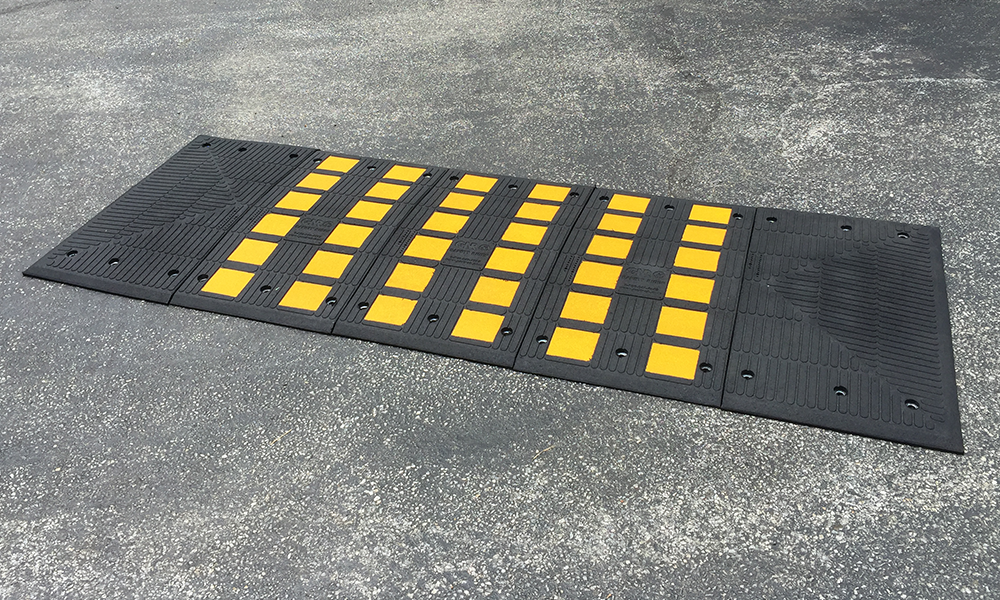 Despite industry shortages, we have rubber speed bumps in stock and ready for immediate shipment.
To place an order or ask questions, call one of our customer service representatives at 800-256-2277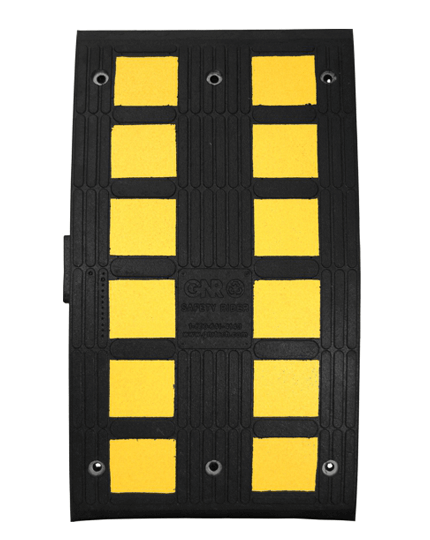 Heavy Duty Rubber Speed Hump Middle Section
Speed hump sections are combined to cover to width of a road and are designed to reduce traffic speeds to 15 mph.
Sections are 19.5″ wide, 35.5″ long, and weigh 36 lbs.
2.1″ tall at the highest point
Yellow tape is reflective for night visibility
Installation hardware included
$159.95/section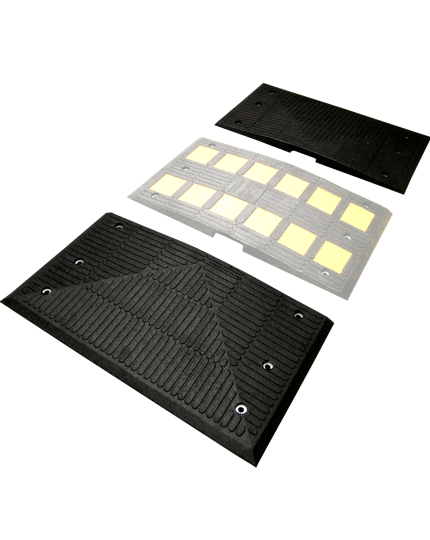 Heavy Duty Rubber
Speed Hump End Section
Speed hump end caps are sold in pairs (male and female section) and should be installed to protect the edges of the speed humps.
Sections are 19.5″ wide, 35.5″ long, and weigh 32 lbs.
End caps are 2.1″ tall at the highest point but are sloped to provide a gradual decline to the surface
$279.95/kit