That Dreaded "T" Word
Just hearing the word "traffic" in public is enough to make anyone feel anxious and filled with anger. Since the U.S. has a notoriously lousy transportation system that relies on personal vehicles to travel from work and home, many people who live in urban areas face traffic on a daily basis.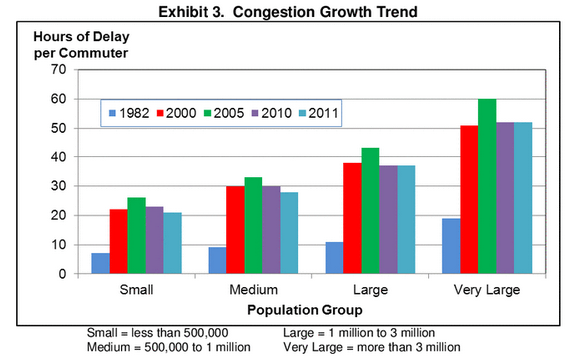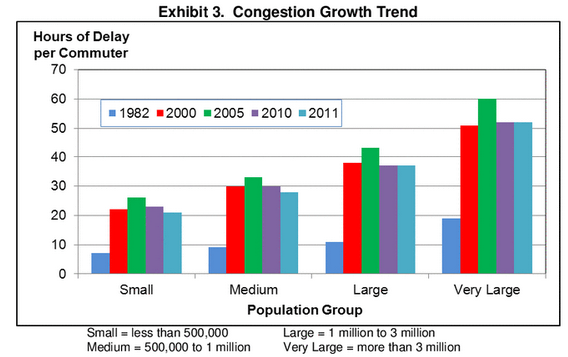 Not only can traffic make the most patient people frantic, but traffic can also have a significant drag on the economy. A trip that should take no longer than 20 minutes can turn into several grueling hours, thanks to bumper-to-bumper traffic.
Traffic congestion is the result of cities having more drivers than in the past with outdated maintenance, planning, and infrastructure that is not able to handle the needs of public roads.
While not often thought of in this way, traffic congestion is becoming a national crisis and needs to be addressed by city planners using advanced technology to help alleviate stress on public road infrastructure.
Los Angeles, New York, Miami, and many other large urban centers have to handle millions of drivers on the road at once. Each city feels the stress of drivers battling traffic on a daily basis.
Having millions of drivers stuck in traffic can waste millions of potential hours and billions of dollars on the economy.
Why Is Traffic Control Important for Cities?
Congested roadways wreck havoc on the economy and culture of urban areas. Traffic causes significant problems for every aspect of a city, from the motorists that travel on public roads the roadways to the organizations that operate within cities to the residents that call them home.
Some of the major complications that are directly linked to traffic include:
Increased Accidents
The more vehicles that there are on a roadway, the more accidents there are going to be. In fact, in many urban areas, traffic-related auto accidents are a leading cause of death.
Of course, mortality is the primary concern of traffic-related accidents; however, collisions in which drivers and passengers do not sustain injuries are problematic, as well. Even minor fender benders can cause thousands of dollars in damages.
Air Pollution
Accidents aren't the only problem associated with traffic congestion as pollution is a significant concern, too. More cars, buses, trucks, SUVs, motorcycles, and other vehicles create harmful emissions that can hurt the environment.
As more VOCs are emitted into the atmosphere, the quality of the air is impacted. Traffic-related pollution contributes to an influx of health problems. In some urban areas, the pollution levels are so high that you can quite literally see a blanket of smog enveloping the city.
Noise Pollution
More vehicles translate to more honking horns, whirring tires, crashes, and other unpleasant noises. When combined, these sounds create a colossal amount of noise pollution. The din caused by traffic significantly impacts those who live and work in and around the area.
Reduced Emergency Assistance
When roadways are congested, emergency vehicles are unable to make their way through. In the event of an emergency, motorists struggle to pull over to allow ambulances, patrol cars, and other vital response vehicles to pass through, further worsening the gridlock. And of course, emergency care is delayed, which could ultimately put lives in danger.
Reduced Productivity
A high volume of vehicles on urban roadways significantly reduces the richness of the city. Employees are late to work, deliveries are delayed, and appointments are canceled. Businesses in high-traffic cities can suffer significant consequences.
Tips to Tackle Traffic Issues
There are several ways that cities can put an end to the traffic woes that plague their roadways.
Many metro areas are implementing the use of smart technology to combat congestion. Some of the ways that urban locals can use technology to tackle their traffic problems include:
Adaptive Traffic Signals
Thanks to the vehicle to infrastructure (V2) technology, traffic signals have gotten a whole lot smarter. This technology allows cities to gain better insight about traffic, including the flow and the length of time cars idle at lights.
This information can then be used to modify the timing of traffic signals so that they coincide with traffic patterns during the day.
Real-Time Traffic Monitoring
Public transportation systems can utilize feedback from real-time traffic reporting. This technology illustrates where public buses, taxis, and other modes of transit are located, it shows where parking spaces are available, and so on.
Smart Corridors
Sections of roads features technologies that alert drivers of the upcoming traffic conditions, including any accidents that lie ahead, how long it will take them to reach a particular destination, impending weather events, and other obstacles that could impact driving. Smart corridors keep motorists "in the know" so that they can plan ahead, which in turn can help to ease traffic.
These are just some of how cities can – and are – tackling congested roadways with technology.
Cities Turning To IoT To Help Solve Traffic Congestion
Traffic congestion has become such a pressing issue for city officials that cities around the world are spending $41 trillion on smart city technology by 2020.
The Smart City Council says that an intelligent city uses the information to make their cities more livable, sustainable, and enjoyable compared to traditional towns.
While smart cities are the future of urban landscapes, every piece of technology in a network needs to work together flawlessly so that community leaders can implement strategies to accomplish their goals.
Cities will be able to implement various systems to address traffic congestion like Vehicle-to-vehicle (V2V) communication and Vehicle-To-Infrastructure (V2I) communication.
While both of these terms sound similar, in reality, they are much different since V2V has to deal with communication between individual vehicles, and V2I communicates with vehicles from infrastructures like traffic cones and traffic signals.
Here are seven amazing smart city technologies that are reducing traffic congestions in large cities.
1. Adaptive Traffic Signals
V2I is playing a leading role in making traditional traffic signals smarter and more efficient. Cities like Columbus, OH is using data from government vehicles to improve the timing of traffic lights throughout their city. Government fleets are outfitted with individual devices that collect and transmits the movement, speed, and other data points from individual government cars throughout the city.
This information is analyzed, and its data points are used as part of the city's smart city pilot program. This program is giving city officials detailed insight on how long vehicles sit idle at traffic lights and this information can be used to make travel throughout the city more efficient and environmentally sustainable.
2. Real-Time Traffic Feedback
Many cities have tried and failed to build a profitable public transportation system. Unlike other attempts, a large project in Kansas is being developed with free streetcars that carry over 6,200 passengers a day between a significant business district.
While other cities have failed to create a sustainable public transportation system, the system in Kansas relies on real-time traffic feedback that helps the streetcars choose the best route and maximize use by citizens. This means that citizens know exactly where the streetcars are, how long before they reach parking lots and other locations.
3. Pedestrian Tracking Systems
While most people think about vehicles when they think about traffic congestion, addressing pedestrian traffic is a vital piece when understanding a city's traffic problem.
Cities like Las Vegas are using advanced V2I technologies to track how many vehicles pass throughout an intersection at different times and how many pedestrians cross the street (particularly those who are jaywalking).
This information can help city planners find patterns in pedestrian traffic so they can time lights or shift traffic flow to less populated areas of the city as needed. This increases the efficiency for all travelers and makes crossing busy streets safer for everyone on the road.
4. V2I Smart Corridors
Having a transportation system that adapts to the needs of commuters is one thing, but having a roadway that can provide real-time feedback and guidance to drivers is even more valuable for drivers. States like Wyoming are using V2I technologies to help cars and trucks pass congested and hazardous areas safely.
The state is using V2I technology to send safety-related weather and road alerts to drivers who sign up for the innovative program. With 75 short-range communication devices situated in points of interest, drivers are able to receive life-saving information, and officials expect to see a significant lift on the local economy and overall safety among travelers in the area.
Solving Traffic For Safer Cities
Traffic will continue to plague cities as more drivers hit the roads each year, and city engineers will need to look to cutting-edge technology to help the public have a healthier and happier life. We should continue to keep our eyes open and help city planners and policymakers find the right balance that our public spaces need to build a better future for our growing urban centers!