It's sad to say the more aware we are of the dangers of texting while driving, the more popular it becomes.  Over the past 10 years text messaging has become an acceptable form of mobile communication, and most of the time it's preferred over anything else.  Cell phone carriers automatically include text message plans, and people are even beginning to abandon voicemail all together. Yes, the text message seems to be the only way anyone wants to  communicate these days, and that's not a always a good thing–especially when you're driving.  About half of drivers ages 16-24 have
admitted to texting while driving
, and 
87% of the population
considers texting and e-mailing while driving a "very serious" safety threat. It's no joke that texting while driving can get you into some serious trouble.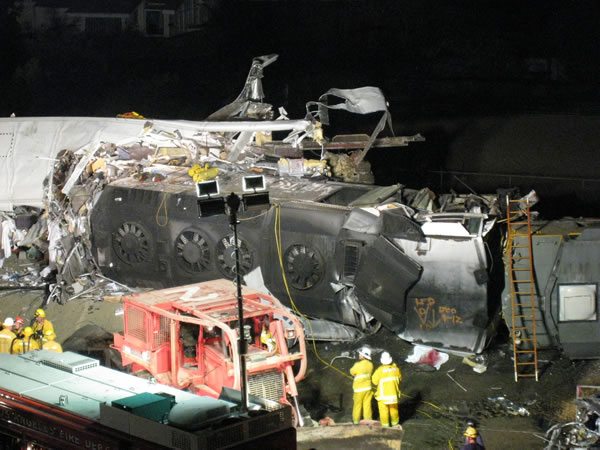 In 2008, texting killed 25 passengers in the 
2008 Chatsworth train collision
. Investigations discovered that the engineer sent 45 text messages while on the job.  In 2011,
1.3 million car crashes around the U.S.
were caused by cell phones. Those are some serious numbers, and believe it or not
texting
is increasingly more dangerous than 
talking
on the phone.  When you text while driving you are 23 x more likely to cause a crash.  That's significantly smaller than talking (1.3 x), dialing (2.8 x), or reaching for your phone. If you do answer that text, and you're look at your phone–you take approximately
5 seconds
of your attention away from the road.  That 5 seconds going 55 mph is equivalent to driving the length of an
entire football field… blind
! Texting and driving is even more dangerous than driving while intoxicated.  Texting
slows your reaction time by 600%
compared to someone impaired by alcohol. Believe it or not, but reading texts is actually more dangerous than sending them.  People have even admitted to surfing the web while driving. If reading texts is more dangerous than sending them, don't you think checking your twitter feed is even more dangerous? Think about that next time you reach for your iPhone just to take a peak at what your BFF thinks of the new Ryan Gosling film.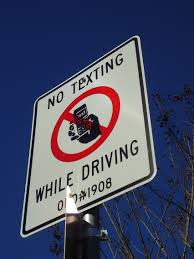 So what can we do to eradicate our texting and driving problem? There are plenty of ideas floating around the internet.  One of which being blocking cellphone signals in cars all together. Other people have suggested using HUD displays on a car's windshield.  An HUD is any transparent display that shows data on a glass' surface. This would make receiving text messages less distracting, but maybe more embarrassing since they'd be projected directly onto your windshield. Some people have even gone as far as to suggesting self-driving vehicles.  Essentially, the car would switch onto autopilot while the driver answered a text message. This isn't a joke. I'm not telling you to put down your cellphone for my own benefit. Texting while driving is a deadly practice, and more and more accidents are popping up all over the country. Over 50% of the United States have already made texting while driving illegal and punishable by law:
Arkansas
California
Colorado
Connecticut
Delaware
District of Columbia
Georgia
Illinois
Indiana
Iowa
Louisiana
Maryland
Massachusetts
North Dakota
Michigan
Minnesota
Nevada
New Hampshire
New Jersey
New York
North Carolina
Oregon
Pennsylvania
Tennessee
Utah
Vermont
Virginia
Washington
Wisconsin
Wyoming
There are
even more laws
regulating the texting and driving epidemic.  Even with all of these laws being enforced  texting while driving doesn't seem to be going away. What do you think of texting while driving, do you indulge every once in awhile? What do you think will stop people from texting and driving?  Please share your mind in the comments below!