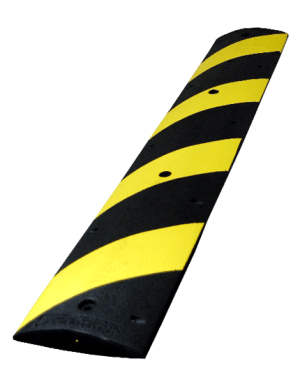 Free Mounting Hardware Included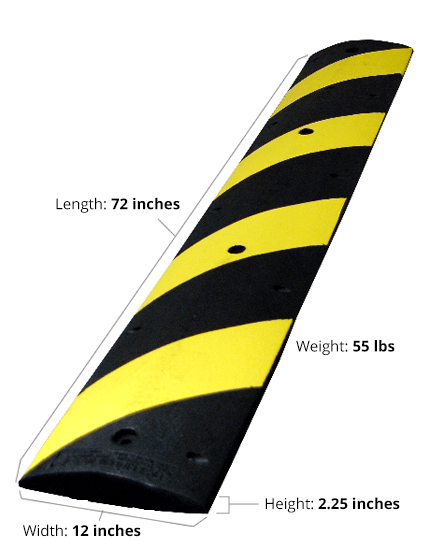 Free Mounting Hardware Included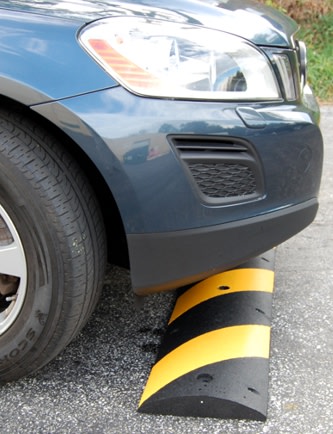 Free Mounting Hardware Included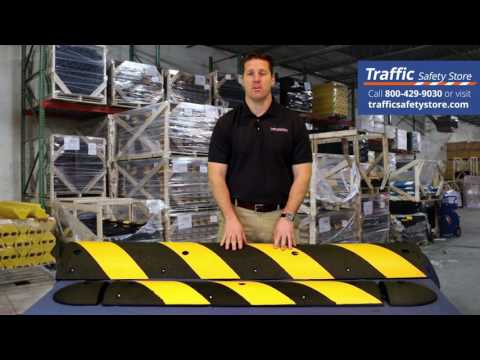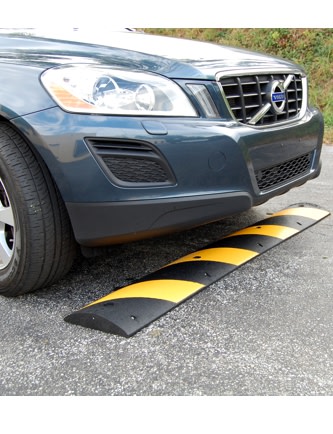 Free Mounting Hardware Included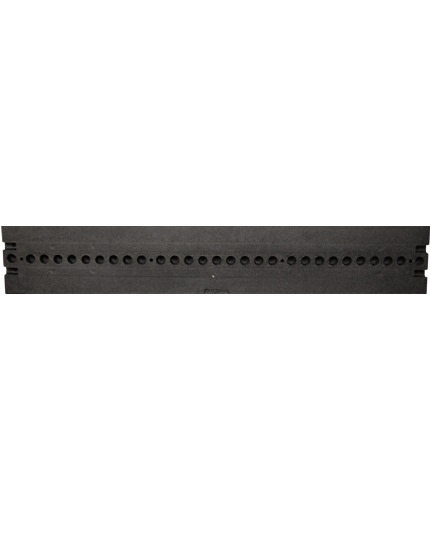 Free Mounting Hardware Included
On Sale

- You save 14% regardless of quantity

In Stock - Ships Immediately

---

$

128.50
$149.95


each

$

128.50
$138.25


each

Quantity
1-14

Quantity
15-49

Quantity
50+

Quick Facts:

6' long x 12" wide x 2 1/4" tall
Approx. 55 lbs weight - Heavy Duty Recycled Rubber
Mounting Hardware Included

---
Volume Pricing:
Quantity
1-14

Save
8% Quantity
15-49

Save
17% Quantity
50+

$149.95

$128.50


each

$138.25

$128.50


each

$128.50
each
---
Heavy-Duty Speed Bump - Solid rubber (no channels) for demanding applications - High traffic areas or heavy vehicles like trucks and buses. The Heavy Duty 6-foot rubber speed bump safely slows car speeds to 2 to 5 mph. Helps calm and slow traffic in parking lots and private roads. Recessed bolt holes in the six foot rubber speed bump make it easy to install and remove. Made from 100% recycled tires so there's no internal hardware – an added safety benefit.

Reflective yellow stripes and cats-eye reflectors ensure these speed bumps are highly visible at night. Heavy Duty Speed Bumps are 6 feet long, 12 inches wide, with the tallest portion of the speed bump is 2.25 inches. Includes mounting hardware.

Meets Safety Standards: ITE; FHWA

---
---

Just purchased. Ordered online and I mistakenly ordered a different bump from my other selection. Customer service contacted me to make sure it was correct before shipping. I was impressed from that action. Seem to be well built and durable. Easy to install. Will definitely be purchasing more soon.

SanSuzEd RV park & B&B, West Glacier MT

---

I have purchased from Traffic Safety Store in the past, and I have always received fast service, delivery, and great products.

Paul Koerschgen, Grants Pass OR

---

Price was good, ordering process efficient and speed of delivery excellent

Hickory Hill Condominium Association, East Lansing MI

---

Great speed bumps!!! Very friendly and helpful on the phone.

Miller Construction, Nampa ID

---

We ordered speed bumps for our road, they were shipped and arrived quickly. Great quality! Good company! Will purchase more as needed

Flathead County Solid Waste, Kalispell MT

---

Great service. Knowledgeable representative very pleasant and professional

Steve C. of Forest Properties, Whitsett NC

---

"I even messed up my order, they caught my error, called my to confirm what I messed up and corrected it. It was a great experience!"

chadmshepard

---

"Got exactly what I needed, and shipped promptly. Great job!"

Master Access Controls, Inc.