Portable EPDM Rubber Speed Bumps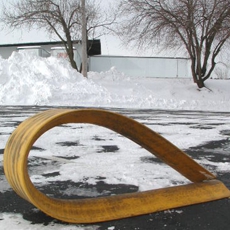 The only speed bump in the world that doesn't require any mounting hardware!

In addition, at 3" tall, 14" wide and up to 12' long, this portable speed bump means business!
Completely Portable - the weight and design of the bump alone holds it down, No mounting hardware or holes required! Also, remains flexible in even the coldest weather.


5
/5 stars based on
1
review.

A 1.25" tunnel running the length of the bump allows a chain or cable to be threaded through the bump to prevent theft. (Note, bumps may move over time. If you desire the bump to remain in an exact location, a chain or cable, not included, through the bump is required.)
UV resistant safety yellow color is molded throughout, not just on the surface.

---