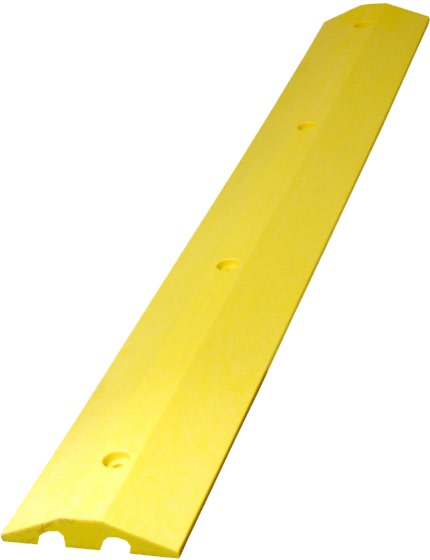 Free Mounting Hardware Included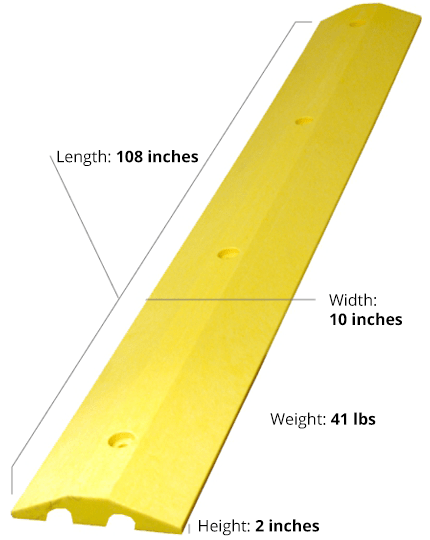 Free Mounting Hardware Included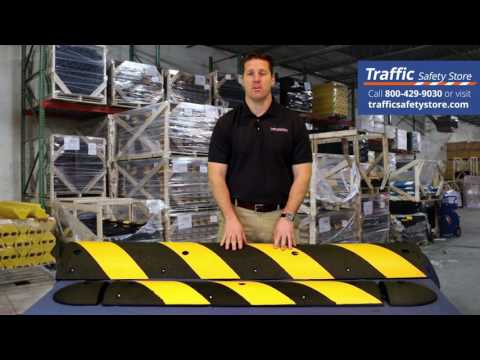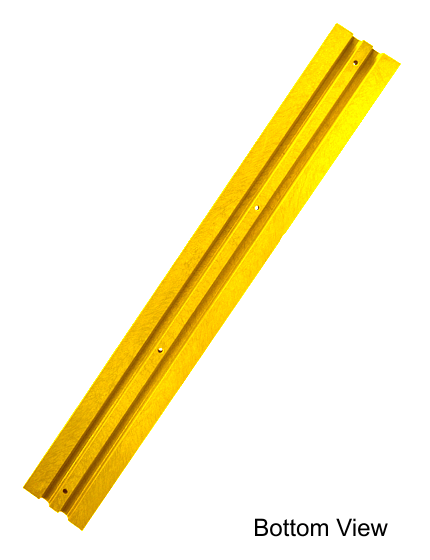 Free Mounting Hardware Included
---

Quantity
1-14

Quantity
15-49

Quantity
50+

Quick Facts:

9' long x 10" wide x 2" tall
Weighs approx 41 lbs. each
Includes five (5) fasteners per bump

---
Volume Pricing:
Quantity
1-14

Save
10% Quantity
15-49

Save
18% Quantity
50+

$184.50
each

$167.75
each

$156.25
each
---
Our nine foot solid plastic speed bump has the yellow color molded throughout the speed bump. Solid Recycled Plastic Economy Speed Bumps are easy and safe for one person installation. These 9-foot economy plastic speed bumps can be installed end-to-end to fit commercial parking lots and residential roads. Comes with a lifetime anti-breakage guarantee.
Fade proof they resist damage from sun, salt, oil and chemicals. Our Nine foot plastic speed bump includes recessed pre-drilled mounting holes. Four installation options - includes mounting hardware.
Ships Immediately
NOTE: ships by truck only.
No UPS Ground or Air delivery available on this item.
Green Benefits:
Our nine foot plastic speed bump is made from post Consumer 100% Recycled Plastic Resin (LEED Qualified). Saves approx. 199 milk jugs from being sent to U.S. landfills
---
---

"Delivered promptly as requested. Thanks!"

lcrswa