Item #:ORION7200
On Sale

- You save 14% regardless of quantity

---

$

72.00
$84.20


$

72.00
$77.65


Quantity
1-10

Quantity
11-24

Quantity
25+

Quick Facts:

Case contains 36 Orion flares
Waxed Flare w/Plastic Cap
20 Minute Burn Time - Non Perchlorate Formula
Choose With or Without Wire Stand

Please note:

Due to US Department of Transportation HAZMAT shipping restrictions, road flares are not returnable.

---

---
Volume Pricing:
Quantity
1-10

Save
8% Quantity
11-24

Save
17% Quantity
25+

$84.20

$72.00


$77.65

$72.00


$72.00

Orion 20 Minute Red Flares are the most popular road safety flares among police officers, firefighters, and the general public, as they are economical and reliable.
They work in every emergency scenario and are highly visible under any weather condition. Plus, this flare is super easy to use.


Specified and approved by the Bureau of Explosives and Underwriters Laboratories
Orion flares from TrafficSafetyStore.com burn in all weather conditions
Thirty-Six (36) flares per case
Choose With or Without Wire Stand


Orion 20 Minute Road Flares are Proudly made in the USA!
How do I light an Orion Highway Flare?
Orion Safety Flares are easy light and safe to use.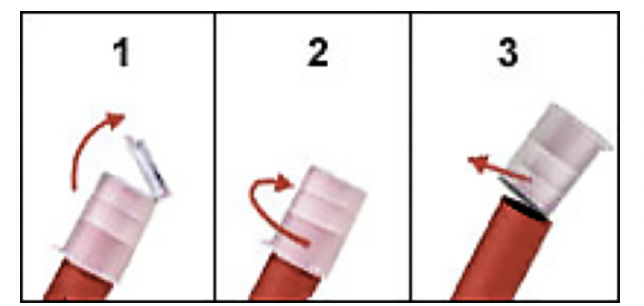 1) Remove plastic lid to expose scratch sticker on the cap.
2) Twist and remove the cap, exposing the black flare igniter button.
3) Gently press the black ignitor button against the scratch sticker on the cap, strike away from your face and body. Aim downward.
Once the emergency flare is ignited, carefully place it on the ground (do not drop). Do not hold the flare in an upright position as molten residue from the combustion process will burn if it drips on your hand.
---
---

10/11/2021

Just what we needed. Excellent product and very fast processing and shipping.

Tyler Gossard, Bonita Springs FL

---

9/6/2021

I expected 30 Min flares for that price!

Frank Coluccio, Wappingers Falls NY

---

6/19/2021

order arrived quickly thank you

Dan Cavanaugh, Phoenix AZ

---

3/24/2021

every body who travels needs to have some of these just in case

Eugene Rhyne, Milledgeville GA