6' Economy Solid Plastic Parking Block
Free Mounting Hardware Included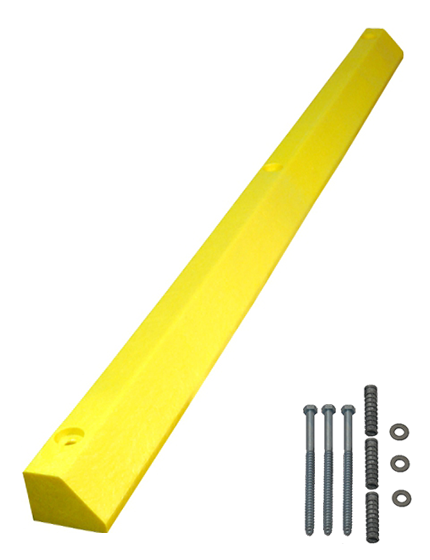 Free Mounting Hardware Included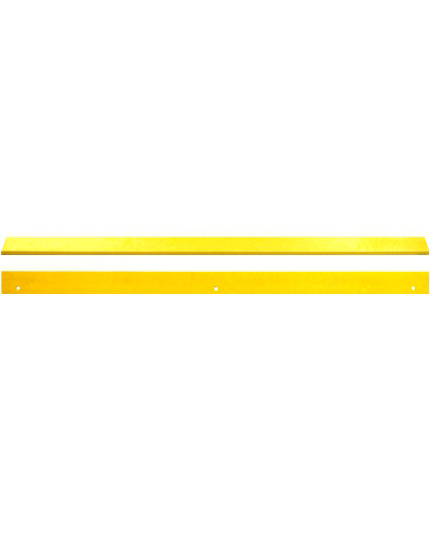 Free Mounting Hardware Included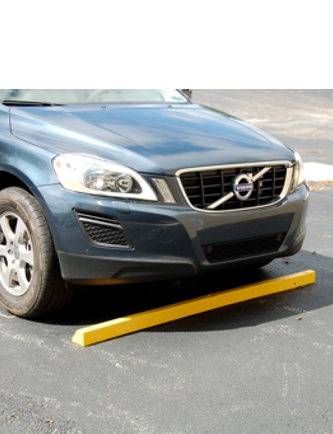 Free Mounting Hardware Included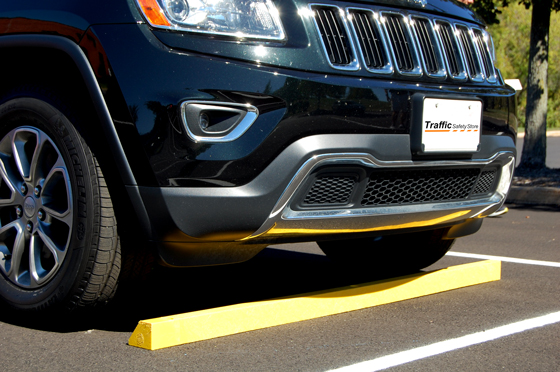 Free Mounting Hardware Included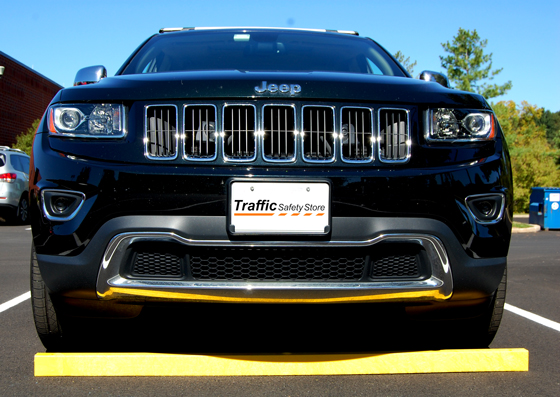 Free Mounting Hardware Included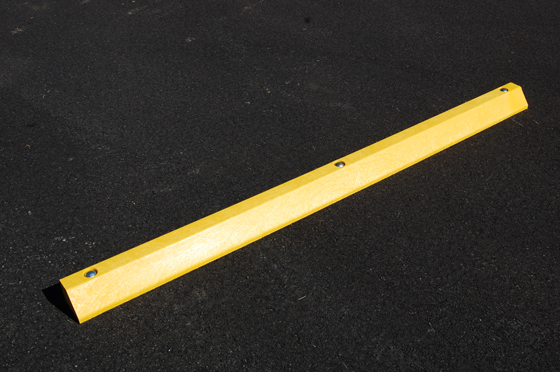 Free Mounting Hardware Included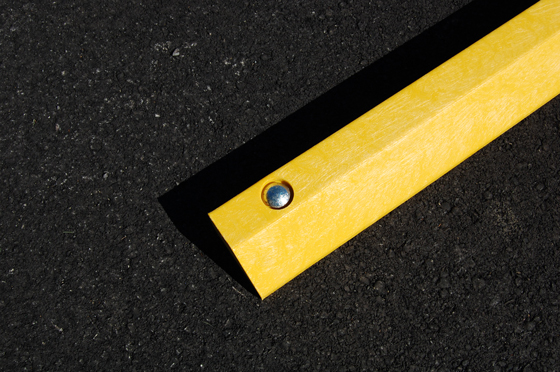 Free Mounting Hardware Included
Quantity
1-24

Quantity
25-49

Quantity
50+

In Stock - Ships Immediately

---
Volume Pricing:
Quantity
1-24

Save
5% Quantity
25-49

Save
14% Quantity
50+

$42.75
each

$40.75
each

$37.50
each
Description
---
6' long x 4" wide x 3" tall
Five Colors to choose from
Approximately 18 lbs each
Includes three (3) fasteners per block
The economy solid plastic parking block, a more affordable version, is LEED qualified and made from 100 recycled LDPE plastic. It's highly durable, damage resistant, gentle on vehicles and designed with our exclusive "asymmetrical" vehicle-facing slope to minimize risk of impact or tripping. Great for parking garages, curbside parking, and any other lots where vehicles enter from one side only.
The UV-blocking color is molded throughout – no maintenance required. Highly-visiblility yellow, white, handicapped blue, charcoal gray, and concrete gray available. Simple installation thanks to recessed bolt holes and optional mounting hardware.
Ships Immediately
---

expectations met. Order delivered as expected, product quality and look as expected. No complaints! Give these folks a try!

Rebecca Shircliff

---

very pleased and fast shipping

zingger2

---

I ordered 2 of these on a Saturday and received them on Monday. It took me 10 minutes to anchor them down with the spikes. Great product great service. Thanks guys.

Joseph C.

---

"Went well. Good fulfillment, communication and packing. "

Mark L.

---

"Got what I had ordered and it was shipped as they said it would be. I am placing a new order for another 26 of the same item."

Mike H.

---

"GREAT EXPERIENCE! WORKED WITH US ON SHIPPING DID A GREAT JOB!!"

BonFreeman

---

Great Service we had a problem with delivery but that was on our end and TSS customer service continued to work with us to make it happen. Will definitely buy from them again.

Peter C.

---

It was quick and easy -- no problems. My mistake in my address was quickly corrected.

WGVOA Secretary

---

I wish I had found Safety Traffic Store earlier on the internet. It would have saved me a lot of searching. The block price was reasonable and it was the first picture that came up on the screen. I called the company to check on shipping, as I needed the items by the end of the week. My interaction with the sales rep was outstanding: he was extremely helpful and assured me that my order would go out today, even though it was 3:00 PM. Great experience!

Wayne Lombardo

---

I just wanted to thank you for all your help the other day when I ordered the parking blocks. They arrived Thursday around noon time as you said they would. Thank you again.

Al Augusta, High Tech Landscapes, Inc.