Garage Parking Aid - Car Stop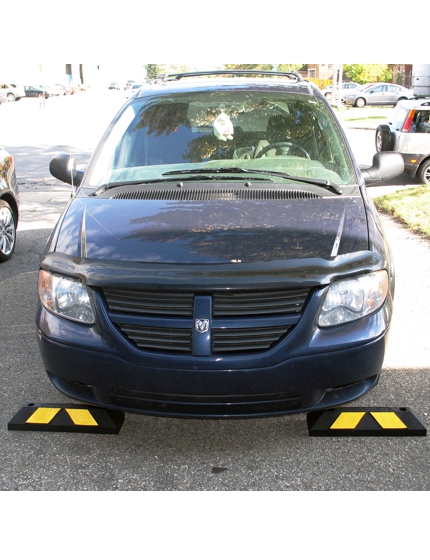 In Stock - SHIPS IMMEDIATELY
Rated

5

/

5

stars - based on

35

reviews.
Volume Pricing:
Quantity 1-4
Quantity 5-9
Quantity 10+

$

24.95

each

$

24.95

each

$

24.95

each
Quick Facts:
22" long x 6" wide x 4" tall, Approximately 10 lbs. each
No mounting hardware required - simply place the block in front of tire
Accident-Proof Your Garage
with this Checklist
In addition to a garage parking aid, consider the following elements for a safe home garage. This oft-overlooked area of the home is prone to clutter, which can cause stress and lead to serious accidents. Use this simple checklist to eliminate hazards, improve functionality, and increase peace of mind.
Slipping & Tripping
Hoist bulky seasonal items such as bicycles, canoes, kayaks, and patio furniture to the ceiling using industrial hooks or a rope-and-pulley.

Store ladders horizontally so children aren't tempted to climb.

Condense outdoor/sports gear -- balls, rackets, bats, gloves, clubs, fishing rods, etc – into large, stackable plastic bins.

Store unused garden tools in a separate container; keep them completely covered.

Once the floor is clear, clean grease stains and apply epoxy-based paint to repel oil and other slipping hazards.

Keep a supply of kitty litter to absorb oil spills.

Install motion-activated lights to prevent fumbling in the dark.
Fire, Chemicals & Electric Shock
Place combustible liquids in color-coded containers, make sure all containers are tightly sealed -- a tiny spark can ignite vapors.

Keep a fire extinguisher near the door to your home, or the garage exit.

Equip your garage with a smoke and carbon monoxide detector; change batteries regularly.

Keep poisonous liquids – including pesticides, weed killers, fertilizers, antifreeze, motor oil and windshield-washer solution, adhesives, paints and paint thinner – inside locking drawers.

Unplug power tools and use plug locks and/or outlet covers to avoid electrical accidents.
The Garage Door
Choose manual garage doors that use a counter weight – not a coil

Choose automatic garage doors that stop or reverse when they make contact with an object – this could be an automobile or a child's head

Install an automatic light that switches on when the garage door opens
Parking
Parking in a home garage can be exceptionally tricky – space is tight and typically lined with valuables. If there's a teen driver, a senior, or an overworked parent at home, an accident may be a matter of time. Keep your garage clean and well lit, and simplify the parking process with a garage parking aid. These basic devices run about $10-$40 and most do not require installation. For the device that best suits your needs, consult the chart below
| | Cost | Target | Resistance | Height | Visibility | Material Strength | Stability | Installation | Electrical Source |
| --- | --- | --- | --- | --- | --- | --- | --- | --- | --- |
| Garage Block | $24.95 | Front Tires | Maximum | 4" | Embedded 'Cats-Eye' Reflectors | Solid, Ultra-durable recycled rubber | Wedges in place | None | None |
| Ball n String | $10 | Windshield | None | N/A | Lights up on contact | String elongates over times | N/A | Attach to garage door | Disposable batteries |
| Parking Mat | $20 | Tire Length | Minimal | 1" | Reflective Sticker | Rubber; Hollow bumper | Shifts over time | None | N/A |
| Laser Sensor | $40 | Windshield | None | N/A | Color Beam | N/A | N/A | Self-install; at least 8' ceiling | 110V AC Adapter/ 9V Battery |
| Peel 'n' Stick | $10 | Front Tire | Minimal | 1" | Reflective Sticker | Hollow PVC Plastic | Adhesive required | Adhere to floor | N/A |
| LED Sign | $20 | Bumper | None | NA | Lights up on contact | Springs back | 4-prong base | None | Disposable Batteries |
Please Note: We DO NOT SELL All Products Below.
We only sell the garage stop shown at the top of this page. The rest of these options are just for reference.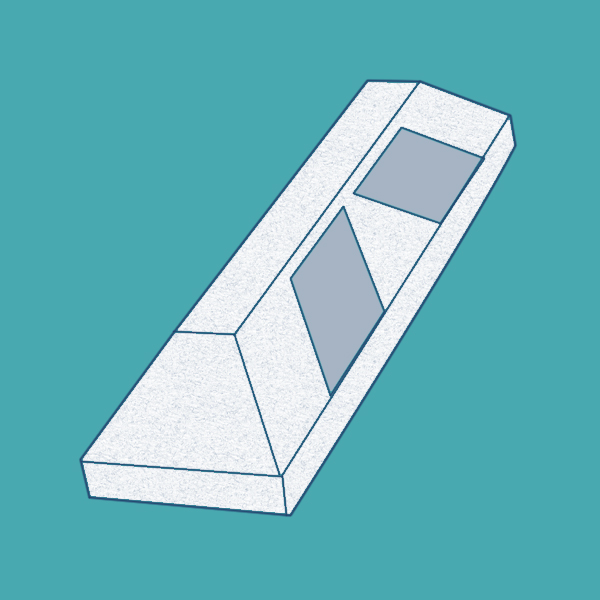 Garage Blocks
Dense recycled tire rubber w/ embedded reflectors; 4" high and angled to catch front tire -- wedges on contact.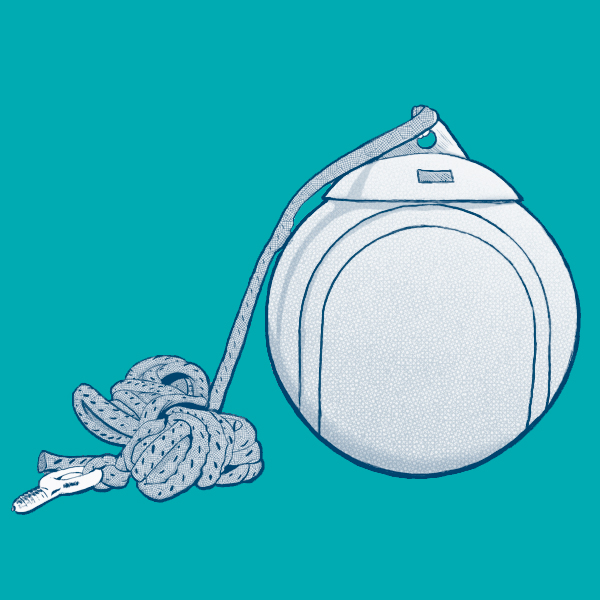 Ball & String
Plastic ball hangs at the driver's vantage point -- lights up if bumped.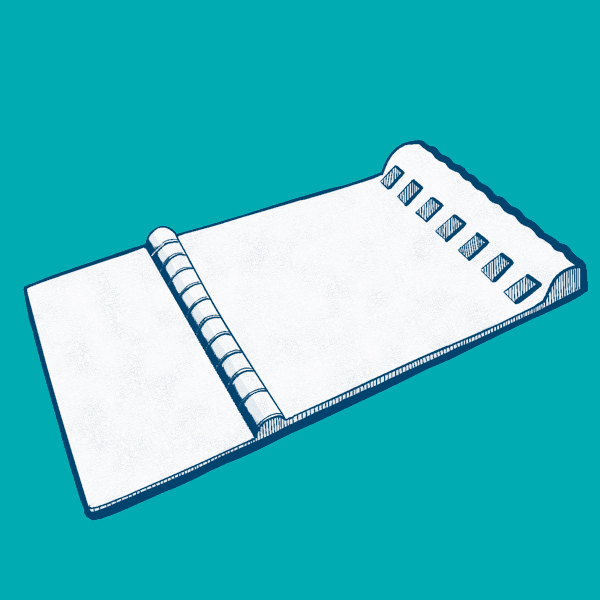 Parking Mat
Low front and back bumpers designate space for tire; front reflective strip.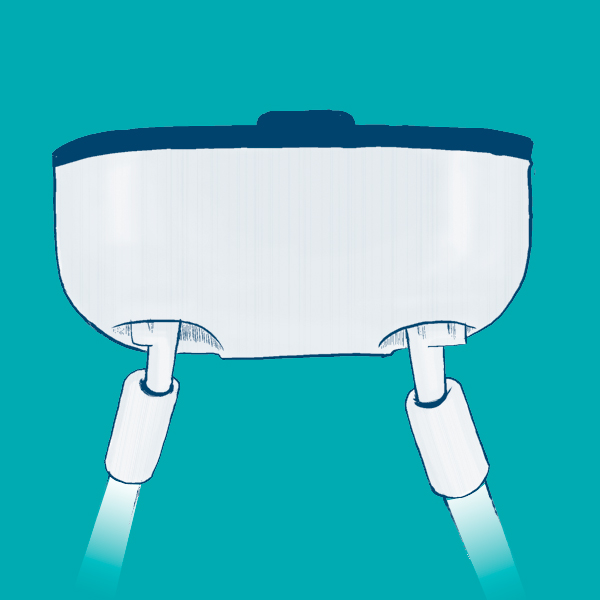 Laser Sensor
Shoots colored beams at entering cars, aimed at "stop-target" on windshield.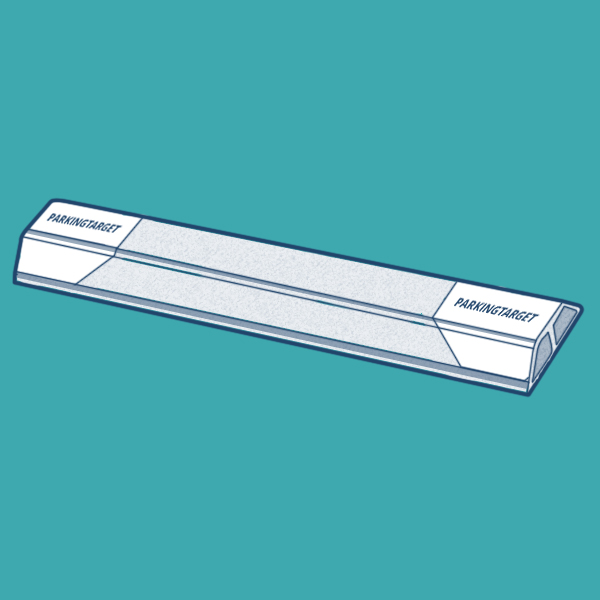 Peel 'n' Stick
Self-adhering, hollow PVC bump marks the stopping place; top covered with reflective sticker.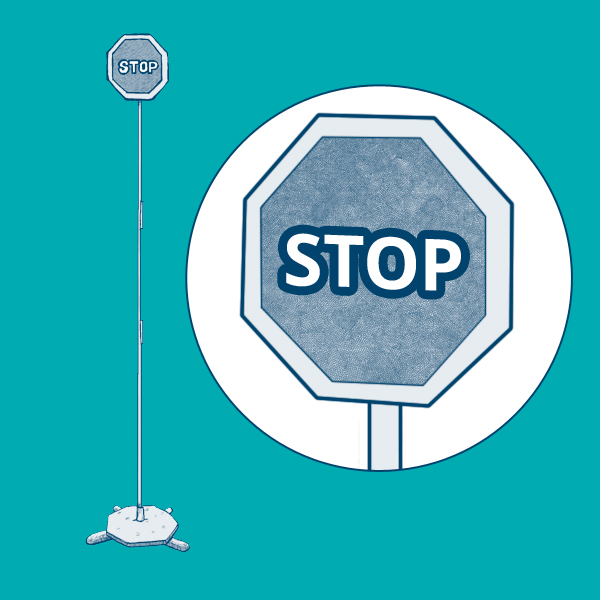 LED Parking Sign
Stop sign sits eye level with the driver -- springs backwards and lights up if hit.
Product Details
The garage stop prevents damage to personal belongings and interior walls by helping drivers stay within a designated parking spot. This black and safety yellow wheel stop is particularly useful for homeowners who store equipment or valuables inside their garage as well as novice and teen drivers. Made from 100% recycled rubber post-consumer tires. Reflective yellow stripes provide maximum visibility. Installs without mounting hardware. Ships Immediately.
Thanks so much for your fast delivery. I ordered the garage block on 11/14/2010 and got it yesterday (11/16/2010). Now I can pull the car in garage and not worry!
---
Very happy with garage bumpers.
---
Perfect use in my garage. No more need to look for a mark on the garage floor, Just drive in until your wheel makes contact with the rubber curb.
---
Arrived promptly, lining up both cars well in our not-very-roomy 2-car garage.
---
Exactly as advertised. Fast shipping and a great price too. Also you are recycling. Instead of a tennis ball on a string I put a curb in the garage. Works out great.
---
Excellent, easy to order and delivered on time, garage bumper just what I was looking for and functional.
---
I ordered my garage stop late in the day and was expecting the items to ship the next day or 2. I ordered these on a Thursday and so I was not expecting to see anything that day. To my surprise the items were shipped within 2 hours. I have bought online before and have never experienced such a quick response. The Traffic Safety Store truly knows customer service. I highly recommend them.
---
Item delivered on time. No need to secure the parking block to the garage using bolts or double sided tape: it is heavy enough to stop the 4Runner.
---
Hi: I am very happy, the traffic block worked out perfect. Thank you, Jim.
---
Product works well. Just what we needed in our newly rehabbed garage.
---
Great product. Super service & delivery. The garage parking block works GREAT and is exactly what we were looking for.
---
It has been a real pleasure doing business with your company. I really appreciate everything you have done. I would and will recommend your web site and business to anyone interested in your products. Best customer service by any company I have purchased from on the internet. On all survey questions I give ***** stars. Thanks so much.
---
It was great!! I have a big car and a small garage. I back in. I needed a "stop block" to keep me from hitting the stuff at the back of the garage. Very simple, very effective. No hardware required. Shipped quickly, arrived quickly... So simple... nice!
---
Quick delivery. Fast update on my order status. I purchased two car stops (Part # PBRR2YN) They work great. Thank you
---
I got just what i ordered today. 12/5/2014. It really is fastest Shipping. I ordered it on Tuesday and got it on Friday. And i really Love my Garage Stop Parking Block!!!! It really works and holds my 2013 Mazda 3 in place. Now i can park with Confidence. And prevent the car from Damaging anything in the Garage. And putting holes in the wall. It's pretty Awesome.
---
Just set them on garage floor and work like a charm. Great.
---
Fast and efficient. My order was processed and delivered to me on time. I had two of the stops in my garage already and needed two more. My two previous stops have held up great over the years.
---
"Great experience. Was concerned the wheel stop would slip but it is heavy enough to keep our pickup truck where it belongs. The service was incredible. Delivered when they said. With all the problems with deliveries being stolen off of porches, it would have been nice if UPS had rung the bell when they delivered so I knew it was there. The only way I knew someone was there was when my dogs barked at the door. "
---
"Easy order process, fast delivery, extremely pleased with the entire purchase. Thanks."
---
"I found the recycling of old tires a good move. So far they look great and have performed as advertised."
---
"The wheel stops were of very good quality and do exactly what they are supposed to do - keep our cars from going too deep into the garage. Very pleased. Diana"
---
"Traffic store filled the order fast and delivered the product as estimated. The garage bumpers look good and the installation was easy most importantly after researching the web Traffic Store had the lowest price. Best bang for the buck!"
---
"Exactly what I ordered. On time. No fuss."
---
"Received parking blocks timely. Seem to work well in my garage."
---
"Car stoppers are in and working very well. I would purchase again from the traffic safety store."
---
"ALL EXPECTATIONS MET, GOT EXACTLY WHAT I ASKED FOR "
---
"The whole ordering process was smooth and fast. Products were shipped put the same day."
---
Fast efficient service. Great price.
---
Yeah Man! Good product. Good price. Fast delivery. What more can you ask for?
---
Exactly as advertised; quick shipping; great communication.
---
Quick delivery and quality product
---
Fast shipping. Nice product
---
My 22" Garage Block Parking Curb arrived the day after I ordered it. It works great and I am pleased with the service we received.
---
Delivered quickly. Product is great.
---
Quick delivery in time for Christmas. Exactly what I wanted.
---