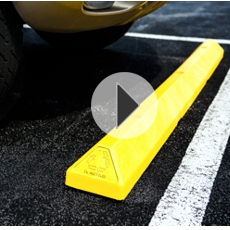 Parking Blocks, Parking Stops, Parking Curbs, Curb Stops, Car Stops, whatever name you know them by, recycled plastic and rubber parking lot blocks have revolutionized parking lot construction and maintenance. No longer are you stuck using heavy and difficult to install concrete blocks. Now you have choices!

In addition to being light enough that one person can install them (without heavy rental equipment), plastic and rubber parking blocks aren't affected by the weather, making them virtually maintenance free.

In Stock and available in up to four colors; safety yellow, gray, handicapped blue and white, The Traffic Safety Store can quickly supply you with all the parking curbs you need.


QUESTIONS? CALL US AT 800-270-1755 AND SPEAK TO A HELPFUL AND KNOWLEDGEABLE CUSTOMER SERVICE AGENT
---
Guide to Selecting Recycled Parking Stops
Concrete can't Compare
Recycled parking blocks do more than rescue pounds of discarded materials from U.S. landfills -- they perform better.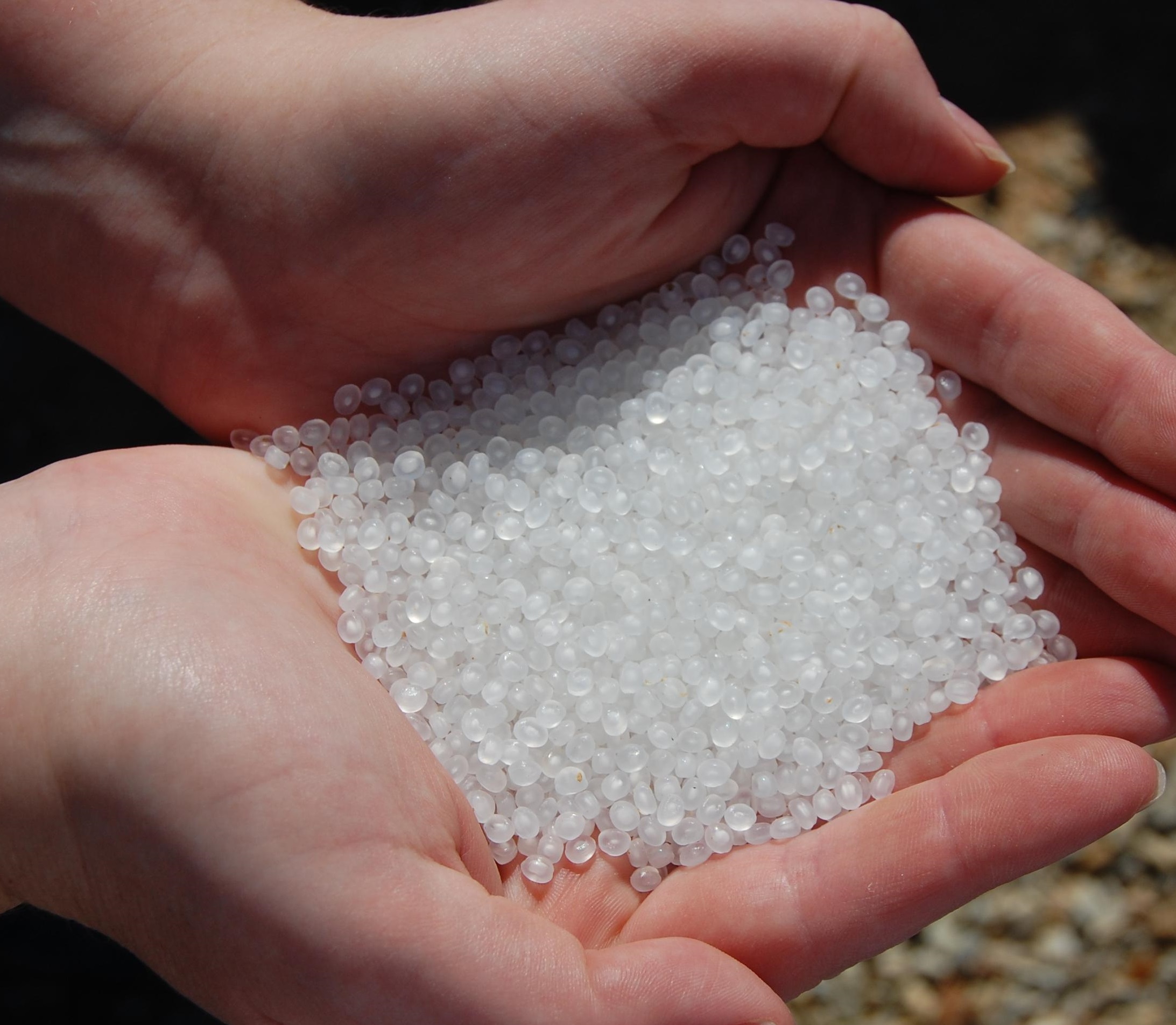 Advantages Include:
More Pliable:

Prevents breakage and vehicle damage.

Maximum Lifespan:

Withstands impact and weather!

Low Shipping Costs:

Light enough to carry

Self-Installation:

Removable for street maintenance

No Internal Hardware:

Means less liability

No Maintenance:

Molded-in dye; won't fade or stain!

LED Credits:

Each block reuses pounds of waste



Recycled Blocks Improve Safety: Learn How
Three Steps to Select the Right Parking Block
Step 1: Identify the Type of Parking Lot
For Paved Commercial Lots, Choose Recycled Plastic Commercial Blocks
6-foot length is ideal for cars, vans and light trucks
Light-weight and easy to transport – Just 16 lbs
Injection-molded for superior durability – lifetime replacement warranty with normal use*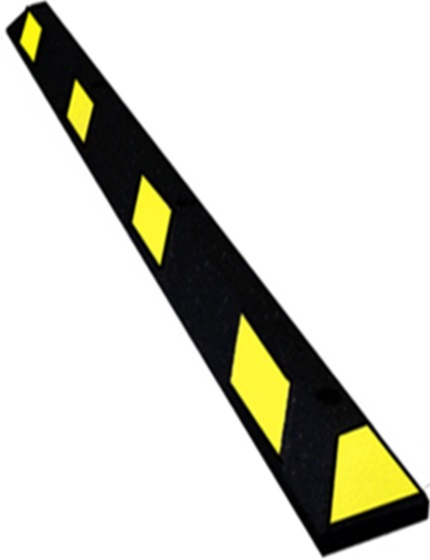 For Gravel or Aged Pavement Choose Recycled Rubber Blocks
Flexes slightly to accommodate unfinished surfaces
Cats-eye reflectors for supreme night-time visibility
3-foot, 4-foot, and 6-foot lengths: Stack for custom length or use as bike lane protectors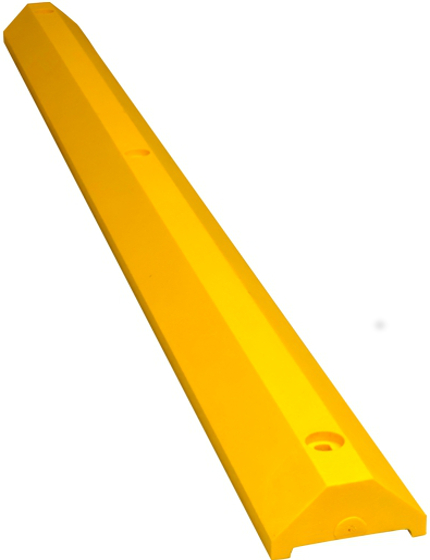 Lowest weight – 14lbs!
Interior structure provides maximum support
Economically efficient
Lifetime replacement warranty with normal use*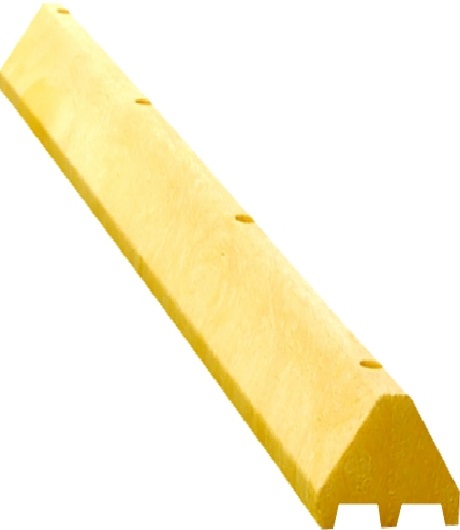 For Commercial Truck Lots Choose Recycled Plastic Truck Blocks
Lifetime replacement warranty with normal use*
Heavy Duty for the most demanding applications – 8-feet long, 100 lbs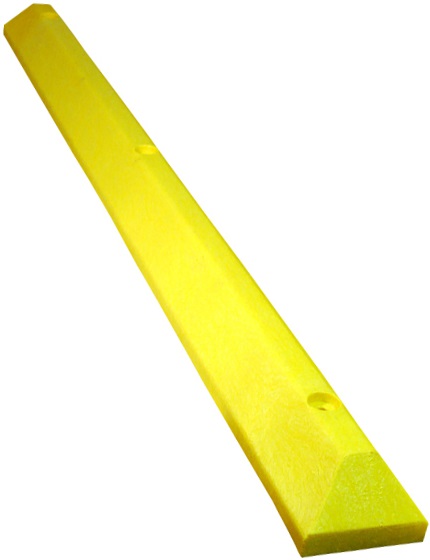 For Industrial and Utility Sites Choose Recycled Plastic Industrial Blocks
Heavy duty, solid plastic -- 6' is 30lbs
4-foot and 6-foot length
Available in lighter weight economy model
Sloped ends minimize tripping hazard (A Traffic Safety Store Exclusive)
*Excludes snow vehicle damage
Step 2: Choose a Color*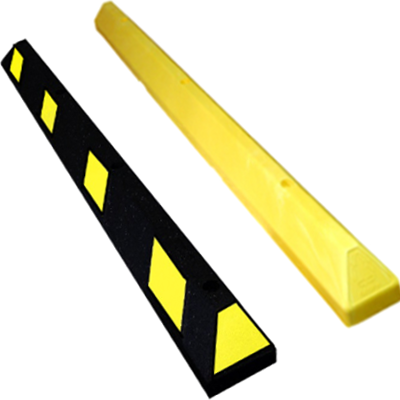 Safety Yellow
Highly visible to both drivers and pedestrians
Most popular color for both plastic and rubber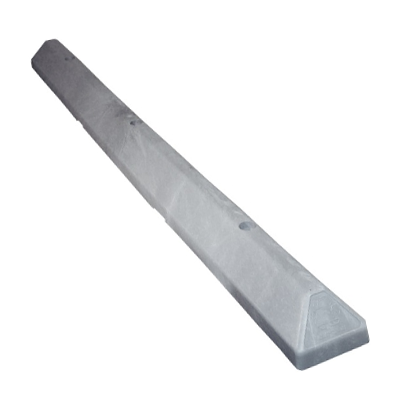 Traditional Gray
The conventional look
Looks like concrete, but preform better
Available in plastic blocks only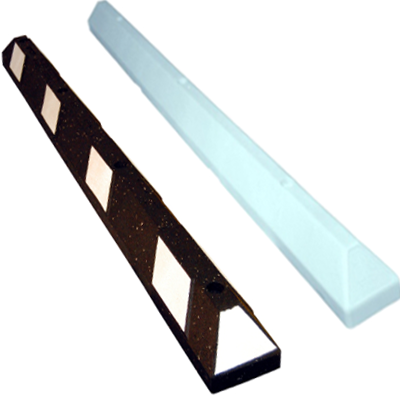 Standard White
Match parking lot lines, for a consistent look
Not recommended for snowy regions – can blend with snow to create a tripping hazard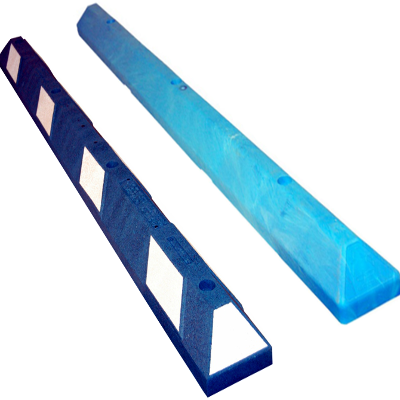 Accessibility Blue
Marks accessibility spaces
official color recognized by ADA
Step 3: Choose Self-Install Hardware, Free With Purchase

12" Galvanized Steel Spikes
-- Asphalt or Gravel

10" Lag Bolts & Anchors
-- Concrete or Asphalt

5" Large Diameter 'TapCons' (LDT)
-- Concrete only

18" Galvanized Steel Spikes
-- Asphalt, Gravel, Dirt (Best Option for Truck Blocks)
What are Garage Stops and How do you Use them?
A Garage Stop is a freestanding tool -- it has no installation hardware. These stops work by catching the front tire, letting the driver know it's time to stop. Great for assisting teenagers, seniors and other vulnerable drivers.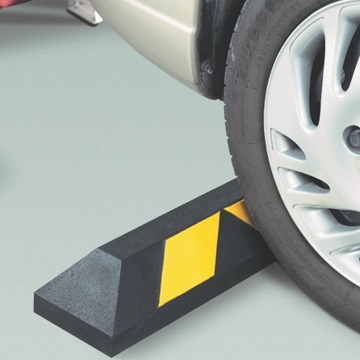 Garage Stops Offer:
No Installation; wedges between tire and floor
Protection for Valuables and garage walls
Easy to Spot brilliant markings for maximum visibility
100% Reused Tire Rubber, the toughest stuff on the market
Expert's Tip: Use a Sharpie to mark a permanent spot for the garage stop. This will allow you to return the garage stop to its precise location when you clean the space – or if a child or pet kicks it out of place.
Recycled Blocks Minimize Slip and Fall and other Hazards...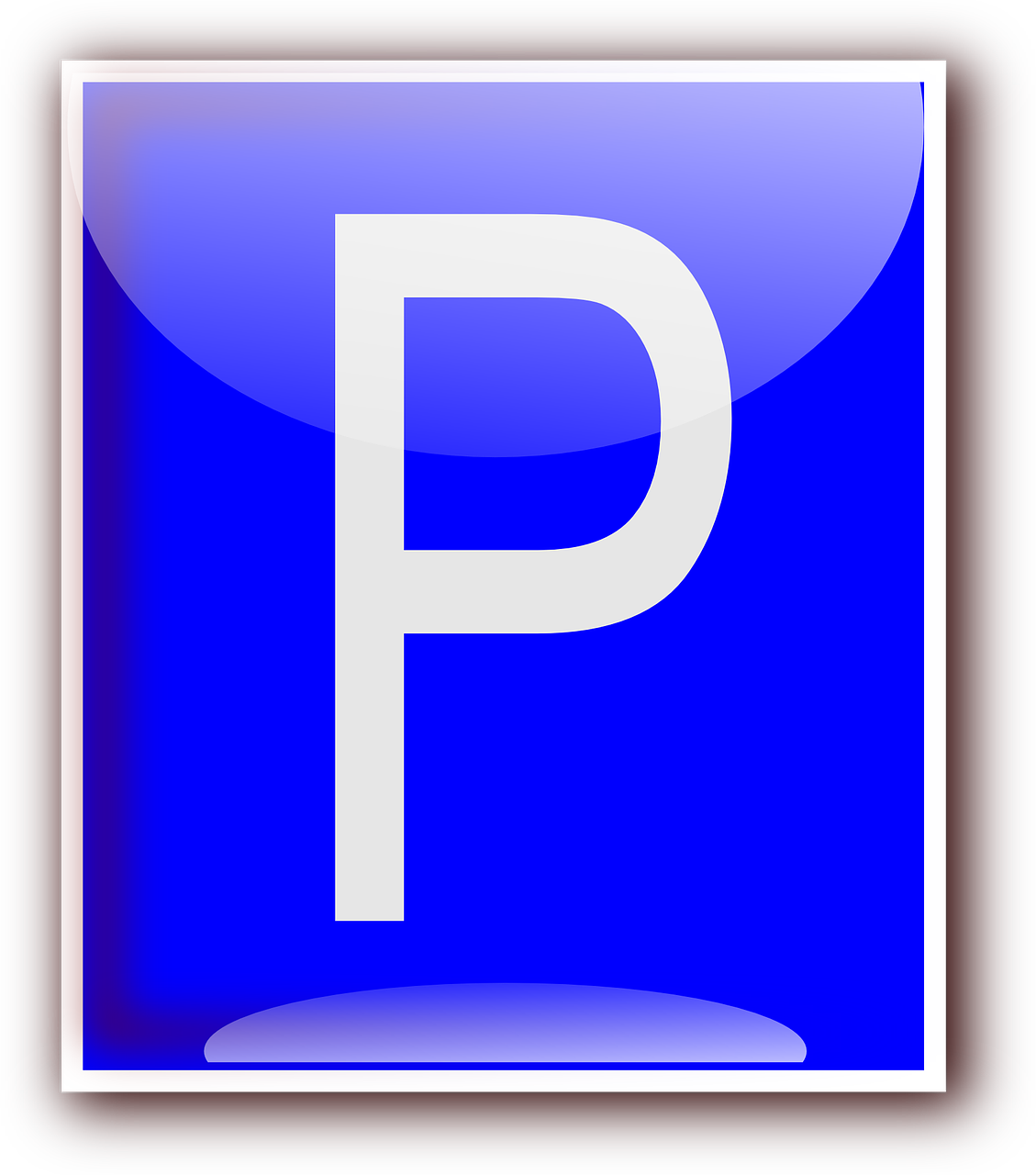 When concrete breaks, it leaves chunks strewn in the path of unsuspecting pedestrians. Recycled blocks, with superior elasticity, are harder to break and impossible to crumble.
Vibrant colors also make recycled products the safer choice. Because dye is molded throughout -- not just on the surface -- this product is guaranteed to stay highly-visible for the entirety of its use.
FAQs
How do Post-Consumer Materials become Parking Blocks?
Thanks to advancements in recycling technology, we can now process used rubber and plastics with extreme pressure and heat. The result is a new type of material that's simultaneously more dense and more lightweight than anything else on the market:
Each 6' rubber parking block saves 3.4 discarded tries via shredding and re-molding


Each 6' plastic 'industrial' block saves 194 milk jugs via injection molding
What are parking blocks used for?
Parking blocks help establish multiple parking slots in a designated area. They can also be used to:
Seal bike lanes
Protect grass and trees
Redirect downhill rainwater
How Much do Parking Blocks Weigh?
Approximate weights for 6' parking block:
Concrete = 245lbs
Recycled Rubber = 40lbs
Recycled Plastic = 16lbs
Can a Driver Roll Over a Parking Block?
Recycled Parking Blocks and Garage Stops provide stopping cues -- both visual and physical. Should a driver ignore these cues and fail to slow to a stop, it is possible to roll over these devices. Thanks to improved elasticity of recycled materials, however, these devices are unlikely to break or cause vehicle damage.
What are ADA's Accessible Parking Regulation?

Marked accessible parking must be provided by all businesses, facilities and public agencies:
Closest to destination
Include 60"-wide car isles
Include 96"-wide van isles
When is the Lot Owner Liable for Injuries Sustained?
If the lot/garage owner had prior knowledge of the dangerous condition –either through regular inspection or notice -- and enough time to fix it.
If the dangerous condition is large enough to be seen or has been reported by an employee or other person.
What Conditions Create 'Slip and Fall' Liability?
Aside from cracked or damaged pavement, dangerous conditions include:
Inadequate lighting
Broken stairwell banisters
Broken concrete, debris
Oil leaks, puddles etc.
How do I Calculate Total Parking Slots on a Lot?
The standard parking slot is 9' X 18' or 162 sq feet. Isles should be 12' for one-way traffic and 20' for two-way. Therefore:
Surface area in sq ft
(subtract) Isle area
(divided by) 162
= Total # of slots
What is the Most Efficient Angle for Parking Slots?
Angling parking slots at 30-degrees allows you to shorten slot length to 16'10". By comparison, 90-degree angle slots must be a full 18' while parallel slots should be at least 24' long.
<! container fluid>
---

5
/5 stars based on
53
reviews.