Product Gallery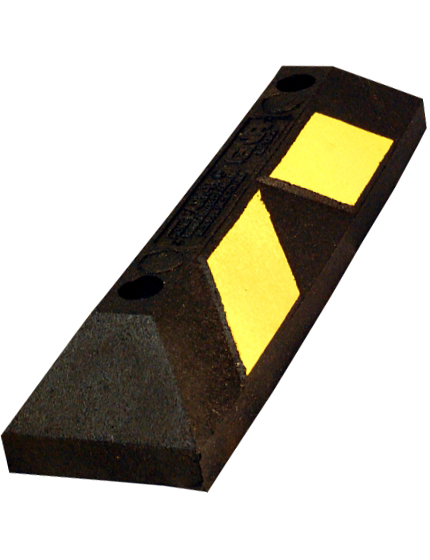 Product Order
Item #:
PBRR2YN

Volume Pricing:

| Quantity 1-4 | Quantity 5-9 | Quantity 10+ |
| --- | --- | --- |
| $19.95 each | $18.95 each | $17.95 each |
Product Details
22" long x 6" wide x 4" tall, Approximately 10 lbs. each
No mounting hardware required - simply place the block in front of one front tire
The garage stop prevents damage to personal belongings and interior walls by helping drivers stay within a designated parking spot. This black and safety yellow wheel stop is particularly useful for homeowners who store equipment or valuables inside their garage as well as novice and teen drivers. Made from 100 percent recycled rubber tires. Reflective yellow stripes provide maximum visibility. Installs without mounting hardware.
Ships immediately.